Capacity:
13 | Casa Malla s/n
Sagàs
Contact
info@larovira.cat
Closing circles is the expression of a way to make the philosophy of producing according to traditional craft forms and control each and every one of the production processes. The cycle begins with the earth, which is the origin of everything and what gives meaning to what we are: a peasant family.
He lives in the countryside
Rovira is a farm that is part of the exploitation of the Malla House Sagàs. This is a separate cottage located 2.5 km from the small village of San Andrés of Sagàs (Berguedà) and 2 km from the main house. The main activities of the farm are agriculture (cultivation of cereals and fodder), extensive cattle, pig farms, capons and pulardas, and forestry.
Live agrotourism
Agritourism is a form of rural tourism that aims to complement the family income of farmers by offering accommodation and other services and leisure activities. In fact, it is the kind of more deeply rooted in the rural environment rural tourism because it develops in a family farm and use existing buildings that have been restored for this purpose. It is therefore an initiative that helps farmers maintain their traditional activity and at the same time facilitate heritage conservation and field landscape.
He lives in nature
The farmhouse has a clear vocation of respect and contact with ecosystems. From the Rovira of Sagàs (650 meters) you can enjoy the rural landscape of jagged and the valleys of the Lower Berguedà, with a variety of flora and fauna, just on the edge of the natural region of Lluçanès. the proximity of the stream of Merlès, with a declared area of ​​natural interest, is an incentive to excel. To the north, just over 30 km, we can access mountainous places of great beauty, such as the Rasos de Peguera or the Pedraforca valleys, and within the territory of the Natural Park Moixeró.
The region is a good place to practice different sports such as hiking, mountain biking and paragliding.
Registration Number in Tourism Register of Catalonia and Andorra: PCC-000079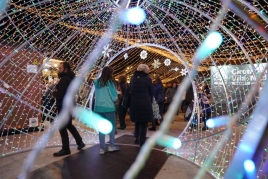 02/12/2023 - 03/12/2023 ...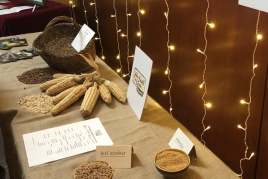 08/12/2023