Granja de cavalls i ponis, eQuillet La Vall d'en Bas
Contact
laia@equillet.com
At Club Hipic eQuillet we offer a wide range of activities for the whole family.
Excursions through the Vall d'en Bas on horseback for adults and / or ponies for the little ones, 1 hour along the Fluvià River, 2 hours visiting El Mallol and the church of Puigpardines or 3 hours visiting three of the seven villages that form the Vall d'en Bas. For all levels of riding.
Equestrian classes, both beginners and advanced, for all ages. Pony rides for the little ones. You will walk around the river, skirting the Fluvià River and entering the forest of eQuillet for approximately 30 minutes.
Rent electric bicycles to travel all the villages of Vall d'en Bas. And we also offer breakfast, lunch and dinner. We make paellas, fideuas, grilled meat, various dishes and pizzas.
Call us to ask for more information and prices, we are at your disposal.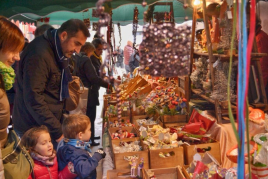 08/12/2023 - 10/12/2023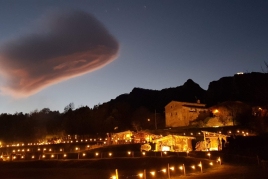 25/12/2023 - 26/12/2023 ...