Contact
info@globusemporda.com
The flights
The departures are made from the town of Colomers (Baix Empordà). Morning flights are year-round and sunset flights are only July and August. We only do flights through the Empordà.
The flight
He stays for an hour and in a certain place. The balloon is prepared for inflation. The preparation takes about half an hour.
Meeting time: we go with the sunrise and therefore, it varies according to the time of year.
Once the balloon is inflated, the passengers get on and we start to take off and fly. Depending on the times, we will climb between 500 and 2000 meters. The duration of the flight is one hour, hour and a half (depending on weather conditions).
During the flight, the tracking team follows us to the landing site, and the balloon is collected.
Then we will make a full breakfast in the field, if you have chosen this option.
Duration: All the activity without breakfast lasts about 2-3 hours. With the included fork breakfast option it lasts about 3-4 hours.
Curiosities
The balloon does not tide and does not move.
The balloon is not driven: it moves at the mercy of the wind.
You don't have vertigo with balloons!
It is not cold on the balloon. On the contrary, the burner is rather hot.
The direction of the balloon can be controlled depending on the wind direction of the day that is flown.
Height can be calculated very well.
The landing site is not known a priori. Along the way, one place or another will be chosen.
We recommend wearing a cap or hat to protect yourself from the sun and the burner.
Conditions and prices
The price is € 150 per person, those over 11 years old and € 85 for children under 11 years old.
The price includes:
1 hour or so flight
Almond cava and coca on top of the balloon
Tracking by car
VAT and insurance
OPTIONAL - full breakfast (fork)
Souvenir magnet photo
Photo report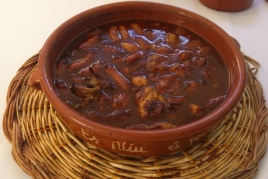 14/10/2022 - 11/12/2022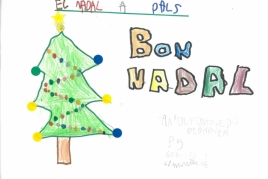 14/12/2022 ...