Castell de Montesquiu Montesquiu
How to arrive
p.montesquiu.bisaura@diba.cat
Contact
Montesquiu Castle is located within the Montesquiu Castle Park located in Bisaura, on the northern limit of Osona. Passage space between the mountains of the Ripollès and the flat of Vic, the Bisaura is drawn with fields of crops and grass meadows, with hermitages, farmhouses and castles. Walking through these places, we find oak forests on the sunniest slopes and magnificent beech trees in the gazas, rocky streams and beautiful hidden waterfalls. And if we climb in some of the many peaks, we will enjoy unbeatable panoramic views.
Montesquiu Castle has, possibly, its origin in the enclave of a guard tower that had Count Guifré I (el Velloso) built in the ninth century. It is not until the mid-fourteenth century, but, when the current castle goes from being a mansion for defense, to become a fortified residence. Arnau Guillem de Besora is the first of his lineage that inhabits the castle.
In the 17th century, Lluís Descatllar, despite residing in Barcelona, expands and ennobles the house. It is due to the construction of the current chapel and the expansion of the Northeast sector, in addition to other actions that meant an important change in the overall image of the building.
At the beginning of the 20th century, Emili Juncadella, representative figure of the high bourgeoisie of the moment, gives the old house the appearance of a castle that it has today and completes it with the gardens. But the reform of Juncadella hides many vestiges of the evolution and previous extensions of the building.
Currently, and after an intervention that has preserved the most significant architectural testimonies of the various periods, the castle has regained its link with the territory and has been integrated into the Park as a whole.

Montesquiu Castle hosts exhibitions, an information point of the territory and organizes cultural activities and trips to the natural environment.

The upper floor of Montesquiu Castle is conditioned and equipped as a Resource Center and conferences, workshops and courses or work meetings are held, both by companies and entities or organizations, whether public or private.
Schedule
Castle opening:
From November to March: Saturdays, Sundays and holidays from 10 am to 2:30 pm
From April to June and from September to October: Saturdays, Sundays and holidays, from 10 a.m. to 2:30 p.m. and from 4 p.m. to 6 p.m.
July and August: Tuesday to Sunday: from 10 a.m. to 2:30 p.m.
Schedule of guided visits to the castle
Mornings: 10:30 a.m., 11:30 a.m., 12:30 p.m. and 1:30 p.m.
Afternoons (the months it is open): 4:15 p.m. and 5 p.m.
Concerted visits for groups of 20 people or more: weekdays, holidays and weekends
Prices guided visits to the dependencies of the castle
Child admission, up to 12 years: free
Ticket for young people from 12 to 18 years old: 2.00 euros
Admission adults, from 18 to 65 years: 3.50 euros
Entrance for people over 65 years: 2.50 euros
Entrance for group (from 20 to 40 people): 1.50 euros per person
Ticket with young card or student card discount (up to 25 years): 2.00 euros
educational activities
Guided visits to Montesquiu Castle
Workshops and nature outings for all audiences
Technical and training days
Permanent exhibition Emili Juncadella, mountainous Mirabilia Sunt Opera Tua Domine
Buscabosc: geocaching game to learn about sustainable forest management
Permanent exhibition in Solana: The man-forest relationship, past and present
other activities
Nordic walking departures to discover the territory
Spring and autumn activities around the natural environment
Music in the gardens
theatrical visits
Temporary art exhibitions
Itineraries to walk the park on foot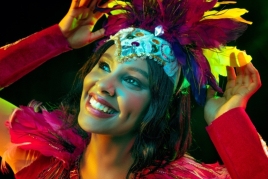 28/05/2022 - 29/05/2022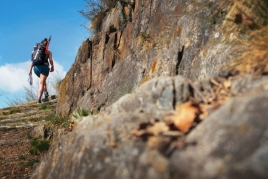 05/06/2022