Province:
Barcelona |
Shire:
Bages
|
Inhabitants:
6.359 |
Extension:
23,6 Km2 |
Altitude:
326 m
Suria is a municipality in the district of Bages including a single aggregate, the Fusteret. It is located about 15 miles from Manresa and maintains a medieval appearance with its narrow streets, arches and porches.
Suria has historically lived in the vineyard, but with the presence of phylloxera went away and began to approach the new industry in the country introduced relatively recently: the textile industry. Despite this, in the early twentieth century Suria also had lived for many years in the extraction of deposits of potash salts reach Manresa made ??with a special train.
In Suria find various cultural attractions and historical, among which we highlight the Serrat of Portell of Llop, the hermitage of Sant Salvador de Suria, the castle, Roser Church, the church of Santa Maria de Cererols.
As festivities in Suria found the Medieval Fair, held the first day of November, where we can remember and revive ancient crafts activity in the streets of the town and for many, many years. To leave everything ready to settle workshops, especially children, can learn how to perform certain tasks in the trades, we can find the leather shop, the binding, the game, that of chancas or medieval game.
Of all the holidays of the people of Suria also highlights the festival, which is held during the first two weeks of July and the Caramelles party, held by Pasqua, and half thousand welcomes people of all ages and organized into approximately 10 groups, and are accompanied by trabucaires. This party stands Suria as a major world populations caramellaire, being present for more than 400 years.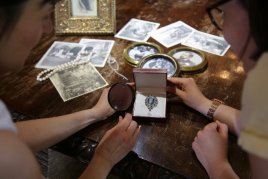 10/06/2023 ...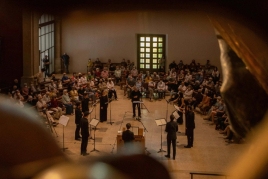 10/06/2023 - 11/06/2023 ...

Weather forecast
06-06-2023
Morning
Evening
Max 29º
Min 14º
07-06-2023
Morning
Evening
Max 26º
Min 15º