Pessebre Vivent de Les Torres de Fals Fonollosa
Av. de las Torres de Fals, s/n
Fonollosa
Contact
info@pessebre.cat
Currently, the Manger is made up of the following paintings
Welcome Scenes: static pictures that place the visitor in time and history.

Presentation: presentation of the show, on a musical background and with light effects on the Towers.

The paintings of: The Fairgrounds and the Washers, are scenes of great depth, movement and participation that try to place the visitor in the period that is being represented.

The Annunciation, the Birth Cave and the Announcement to the shepherds are biblical, plastic or slow-moving pictures, with always purely natural places. La Balma del mayoral, Los Rabadanes, Viviendo al raso, pouant agua, La Majada, are different scenes that fill a long journey, giving a sympathetic image in connection with the entire Crib.

The Orgy of Herod, the Magi from the East, the Flight from Egypt and the Massacre of the Innocents, are paintings that are seen from a certain distance, of impact and perfectly coordinated with script, sound and light, the imagination of each one and above all of children, can interpret the plausibility of the facts.

The Presentation in the Temple and the Nazareth Carpentry show the continuation of the Biblical message.

Finally, the spectator ends his tour hand in hand with the men, women and children who circulate and shuffle for a market full of color with stalls of essential products for Village Life.

The visit to the Bethlehem closes between shepherds, who offer a memory of Fals, giving heat to the show and wanting to return.

The Cultural and Recreational Association of Fals is aware of the importance of this fact and that is why it is used to introduce improvements year after year. The ACR bets every year to improve the manger in all its paintings, to offer more quality in the representations and to make it more attractive to the viewer.

The representations of the manger last approximately 50 minutes.
The Bethlehem that began humbly in 1977 and has grown and improved with the efforts of its members, until it became a benchmark for Christmas shows in Bages. It should be noted that in 1992, the Living Nativity of Bages was awarded by the Department of Culture of the Generalitat of Catalonia with one of the national prizes for popular culture, with the Prize for the Best Popular Artistic Initiative. The manger has also been worthy of other sufficiently important awards such as: Prize 7 of Region 7 Scene (1991); Ateneos Award (1992) and the most recent: Young Chamber of Manresa Award (2001).
Enjoy the incomparable surroundings of the Torres de Fals, wrapped in Christmas that will touch your heart! We wait for you!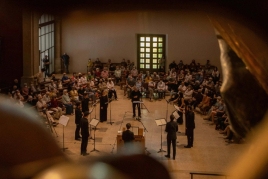 10/06/2023 - 11/06/2023 ...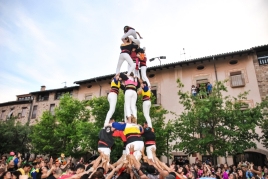 08/06/2023 - 12/06/2023