La Clau Room Escape Manresa
Passatge Vilaseca i Garriga, K-J
Manresa
Contact
info@laclauroomescape.com
Find a group of 2 to 6 people and enjoy for 1 hour the enigmas raised to get out of the room, teamwork will make everything easier. You will get it?
Room escape from Manresa suitable for everyone as long as the group has an adult.
Cindy Box-Hall Escape
Recently I had to move house and in this I found some boxes of games, which began to make strange sounds... I thought it was just an old game that had started by itself, so I did not give it more importance. As the afternoon wore on, a voice from one of the boxes told me that my time was up and from that moment everything changed. The environment became icy, I began to see shadows everywhere, the drawers, cabinets and doors opened and closed by themselves, the name of Cindy began to appear written all over the walls of the house. Every day is much worse than the previous one, an evil force is taking over everything around me, I really feel that my life is in danger... I have tried to play with Cindy again but that evil force prevents me, I suppose that is the consequence having lost at her game... for that reason, I need to find people willing to play with her in order to save my life.
I need help, PLAY WITH CINDY!
Who are we addressing?
Friends and families. What better way to live an unforgettable experience with family and friends! Strengthen the bond that unites you and you will get to know each other better.
Coworkers. The activity that we propose will enhance the skills of your work team and strengthen relationships between coworkers.
Tourists. What do you know about Manresa? We are within the historic center of the city. After visiting La Clau, complete the day by discovering a city that has a lot to say.
Give us a gift. We have different options to make the gift to suit you. If you are looking for an original gift, do not hesitate and give La Clau.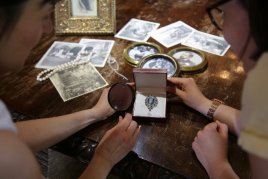 10/06/2023 ...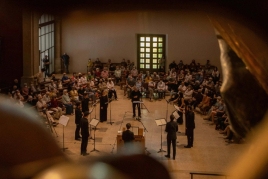 10/06/2023 - 11/06/2023 ...