Province:
Girona |
Shire:
Alt Empordà
|
Inhabitants:
222 |
Extension:
31,8 Km2 |
Altitude:
173 m
Sant Llorenç de la Muga is located in the upper valley of the Muga, in an area also known as the Empordà mountain or the Garrotxa d'Empordà for its mountainous terrain.
The urban nucleus is located in a pronounced meander of the La Muga River, which crosses the municipality in a route of eleven kilometers, where a great diversity of pools are found.
The walled enclosure of medieval times stands out for its good state of preservation, as well as most of the houses of the old town. Through the center of Sant Lllorenç there are very pleasant corners that are part of the history of the town.
Sant Llorenç preserves the spirit of a quiet and cozy rural town. The mountains of Sant Llorenç, low altitude and with a wide range of rural roads, trails and forest tracks allow you to enjoy this natural area all year round, with changing landscapes depending on the season.
Dispersed by this territory of mountains near the river, you can find small architectural treasures such as the hermitage of San Jorge, the oratory of Sant Ponç, the hermitage and the bridge of San Antonio near La Muga, the hermitage and the fountain of Palau, the Old Bridge or the Lion's Fountain.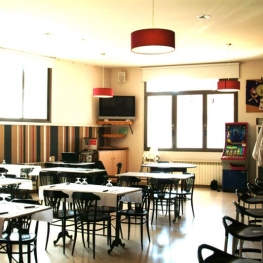 Tortellà

(a 16.4 Km)
Located in Tortellá offers traditional Catalan cuisine, with quality products and proximity.…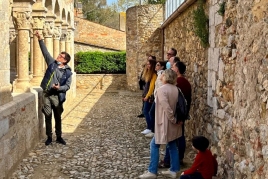 14/10/2023 ...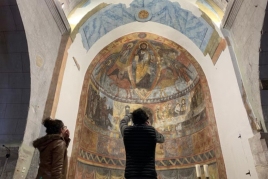 28/10/2023 ...

Weather forecast
01-10-2023
Morning
Evening
Max 29º
Min 14º
02-10-2023
Morning
Evening
Max 28º
Min 12º