Province:
Barcelona |
Shire:
Bages
|
Inhabitants:
6.194 |
Extension:
80,6 Km2 |
Altitude:
370 m
Navàs dates back centuries ago, an old vineyard, values ​​and customs. Open the pre-Pyrenees, near window Cardona and gateway to Berguedà. With an eye on Montserrat. The former municipality of Castelladral, now Navàs offers nature, history and gastronomy. And the tranquility you need to enjoy, take care and live genuine experiences with friends, with family or friends...
80 km 2 places, places, moments and experiences to discover a past vineyards and olive groves, agriculture, farms, lords and beliefs. The church of Sant Cugat del Racó will transport the XI century with a Greek cross building unique in Catalonia. In the center of town Castelladral, old city center stands. You will find one of the best views of interior with front Montserrat and the Pyrenees within reach. At the west end of town, close to Cardona, the church of Santa Fe de Valldeperes preserves important baroque altarpieces (s. XVII). Further south, the core of Torroella and the former textile factory Torroella blade with the old factory, workers' houses, the church and the owner's home... to enjoy fine dining at the restaurant of the core. Navas old factory Cal Forcada and canal are the best examples of its industrial past, walk to the Route of the Colonies Textiles Llobregat. Navàs shopping and dining offers a taste of navassencs excellent wines. The Mujal, near Navàs, opens the door to a vast rural area, where the Center closer to nature invites us to live a unique experience.
Corners and moments of nature near Barcelona to disconnect, to health, relax, enjoy yourselves and your..., mountain bike, horseback or hiking practicing different routes of our territory, or simply discovering the archaeological remains of our last. In areas such as the Plain of San Pedro in Sant Cugat the stones speak. Tombs, tanks, vats and presses carved into the rock tell us an intense winemaking activity since medieval times.
The grapes and olives are economic engines for the not so distant past of Navàs. Recovering and valuing old vines and native varieties like bossy or sumoll is already a reality in the municipality where the activity of the vines grows more and more. One example is the success of the Wine Show of Navàs in May or Sample Harvest and Organic Products in autumn. Navassencs also serves wines belonging to the Pla de Bages and DO Catalonia. Oil, with the local variety Corbella and spearheaded Verdal, wants to be also one of the sectors to recover, where already some initiatives produce high quality organic oils. The fruits of our land are products with personality and character: wine, oil, honey, sausage, bread, vegetables, cereals, medicinal herbs... emphasizing natural, organic food and proximity. Becoming aware of these values ​​will enable us to live in a more sustainable, balanced and just world.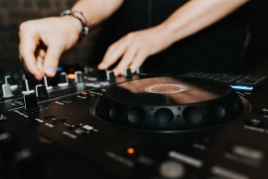 29/09/2023 - 30/09/2023 ...

Weather forecast
27-09-2023
Morning
Evening
Max 30º
Min 12º
28-09-2023
Morning
Evening
Max 29º
Min 12º