Route to the manresans lock in Balsareny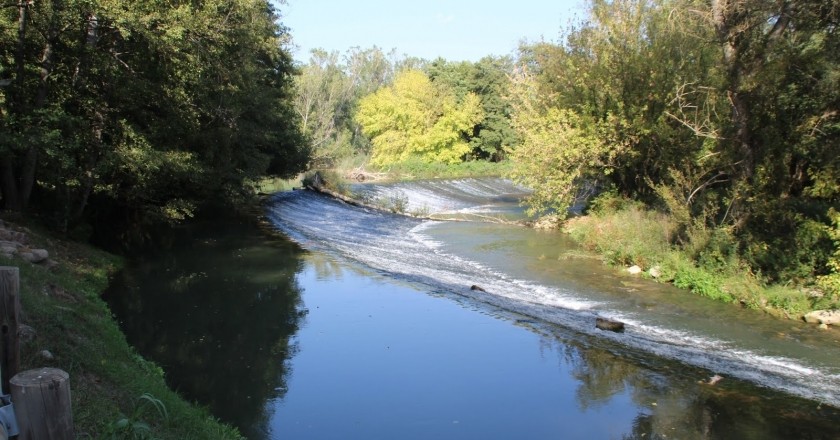 Do you dare to visit the Rescolaa Los Manresa? It is located in the municipality of Balsareny, from where you will enjoy the views of the mas de Puigdorca and the bell tower of the Sant Jaume chapel.
The Manresans lock, located almost vertically from the Balsareny castle, can be accessed by a dirt road, which is located on the right after the Mujal stream bridge, following the 'train' path. This lock is where the water diversion channel known as Acequia de Manresa is born.
On the other side of the lock you will see the mas of Puigdorca, and the bell tower of its lawyer chapel in Santiago.
The current structure of the mas is basically Baroque, being at the end of the 18th century when the current structures were raised - on the façade there are two lintels that serve as a witness to these reforms, bearing the date of 1798-. Subsequently, other reforms have been made such as the wall that closes the fight, built at the end of the 19th century (1891).
The mas existed prior to these dates; It was a farmhouse built near the church of Santiago de Puigdorca, documented since the 12th century, of the remains of that one, but nevertheless, there are practically no traces left.
The chapel of Sant Jaume has been documented since the 12th century, when it had the category of parochial. Today however, there are no remains of this construction, or if there are, they would be included within the building of Mas Puigdorca.
The current chapel is a construction dating from around 1624, according to the civilian lintel. The bell tower does not correspond to the original construction.
Currently only mass is celebrated for the day of Santiago. The images inside are from a very recent invoice.
Inside there are two sepulchral lauds, dated 1807. On the altar are the images of Sant Jaume, Sant Esteve and the Virgin of Montserrat. The bell tower is made of a belfry, with two eyes, raised with brick, with a crown formed by two inverted quarter arches.
Image and text authorship: Antonio Mora Vergés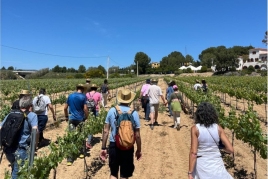 28/05/2023 ...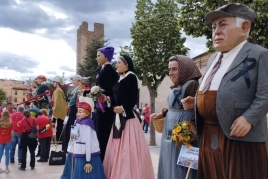 28/05/2023