Province:
Barcelona |
Shire:
Bages
|
Inhabitants:
5.182 |
Extension:
66,7 Km2 |
Altitude:
507 m
Cardona is a municipality located in the region of Bages. Because of its history we can say that is one of the most important and valuable of the country populations. Its beginnings we place in the tenth century when Count Borrell II gives the Letter, although its beginnings predate, as shown in the Iberian remains found.
The location of the castle and the extraction of salt mines in Cardona became a key area for growth of the population and to pass barony and eventually become vizcondado, county and duchy.
Gradually, however, Cardona was losing importance, since the presence of the men was increasingly scarce. Over the years she regained its importance and the castle and the town were gaining strength again. Still, these ups and downs have been the dominant trend of the town of Cardona, the last to be made ​​remarkable early twentieth century, with the discovery of potash mines.
Cardona is located in the middle of a saline valley. In fact, where is this flowering of salt is known of the Salt Mountain, although this takes a brown color, rather pulling red. And even though, since Neolithic times and was mined, it was not until its discovery in 1912 that mining which gave more life to the people began. Today you can visit these mines and know how preyed The Salt Mountain offers visitors 2 different proposals guided tour. The tour usual and dramatized tour "Alchemy Project: The secret of Liber Sales" highly recommended for a family audience.
For Cardona, however, it can also be done through other alternatives offered by the population: as the medieval center of town; the castle, which today is also a national parador;. and several routes around Cardona, of which we highlight sanctuaries, smugglers or the path of the border discover the Medieval Centre and the Castle, Cardona offers weekly several guided tours. In the case of Castillo, varied to meet the monument, since most historic and visits full details and to proposals for family visits, as dramatized tour "The real story of the Tower of Minyona proposals offered.
Ticket for all tours can be done online, through Cardona Tourism.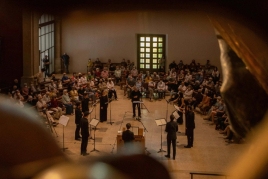 10/06/2023 - 11/06/2023 ...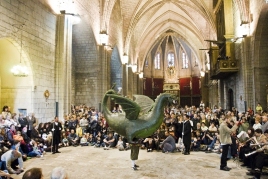 08/06/2023 - 11/06/2023

Weather forecast
11-06-2023
Morning
Evening
Max 29º
Min 18º
12-06-2023
Morning
Evening
Max 30º
Min 18º