Province:
Girona
Shire:
Cerdanya
Inhabitants:
395
Extension: 10,3 Km2
Altitude: 1145 m

How to arrive How to arrive
Bolvir of Cerdanya is a neighboring municipality of the capital of the region of Cerdanya. The territory of Cerdanya Bolvir term is divided into two parts: one closer to the French border called La Solana and another further south, in a part where the terrain is more rugged and known as Talltorta and houses dominated second home.
The origins of Bolvir de Cerdanya are old and in fact, there is evidence of an Iberian settlement called Castellot, which is under study and noted for the presence of Roman and medieval history at a time. It is however not until the tenth century found written documentation of Cerdanya Bolvir talk and does it with the name of Vulverri.
The natural environment of Cerdanya Bolvir is remarkable, as their situation is privileged. For mountain lovers must highlight the path of the water which ran parallel to the canal of the population.
As for religious architecture include the Romanesque church of Santa Cecilia XII century, the chapel of the Virgin of Hope of the fourteenth century, the church of Sant Climent de Talltorta and the Sanctuary of Our Lady of Remedy notable for its dome polygon. Also, for Bolvir also passes a piece of the road to Santiago, towards Santiago de Compostela.
Within this small municipality found a significant element within the Catalan region, is the Real Club de Golf de la Cerdanya, which has a good situation, as it is in a development with great architectural significance called the Golf. It should be mentioned that actual called since it was inaugurated in 1929 by King Alfonso XIII.
In Bolvir there are important architectural and decorative elements such as the Torre del Remei, early twentieth century and Bolvir tower, dating from the thirteenth or some of the doorways of these buildings and others that are within the municipality.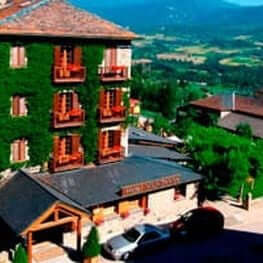 Prullans (a

12.7 Km)
You imagine a place with paradisiacal views, to be able to choose…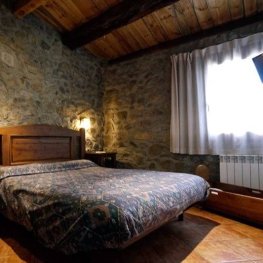 Lles de Cerdanya (a

16.7 Km)
The rural house Cal Mateuet, is located in the Cerdanya, in Travesseres,…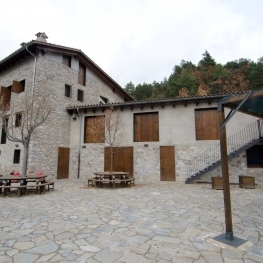 Gisclareny (a

17.8 Km)
The Casa Natura Bagà is in a magical setting, passing the Camí…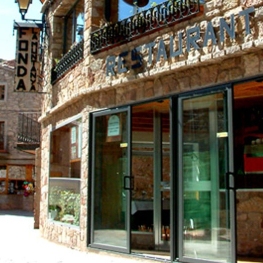 Castellar de n'Hug (a

18.9 Km)
Family hostel located in Castellar de n'Hug. It has different options for…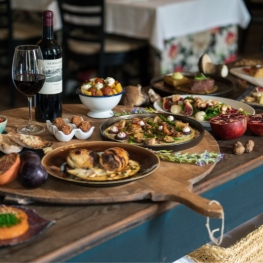 Ribes de Freser (a

26.8 Km)
Our fires cook KM0 food obtained from the earth using traditional methods.…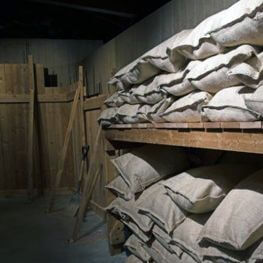 Montellà i Martinet (a

17.5 Km)
The memory space and Interpretation Center of the Park of the Bunkers…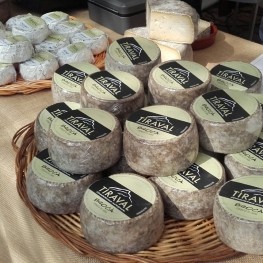 Bagà (a

18.7 Km)
Always made with the best milk, that's why we work with herds…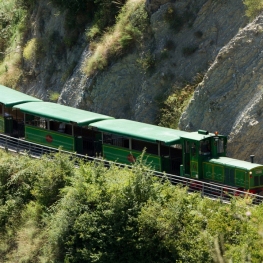 La Pobla de Lillet (a

19.9 Km)
The Cement Train is a line that historically linked the old Asland…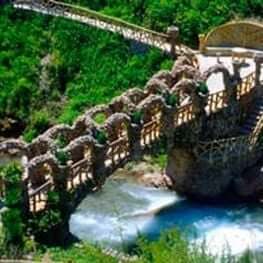 La Pobla de Lillet (a

20 Km)
The Artigas Gardens, designed at the beginning of the 20th century by…
11/06/2022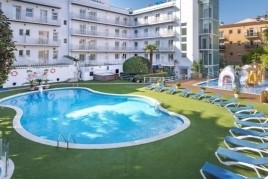 GHT Balmes Hotel, Aparthotel & Splash (Calella)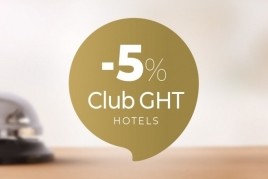 Hotel GHT Marítim (Calella)
Weather forecast
23-01-2022
Morning
Evening
Max 9º
Min -4º
24-01-2022
Morning
Evening
Max 7º
Min -3º