Province:
Lleida
Shire:
La Noguera
Inhabitants:
16766
Extension: 57,3 Km2
Altitude: 233 m

How to arrive How to arrive
Balaguer is the capital of the comarca of Noguera, which in turn is the largest region around Catalonia.
Balaguer has its origins in the entrance of the Arabs to the mainland, but you can not forget that it is a historic city of Counting of Urgell. In fact, throughout its history are present a large number of battles: of religion, from having different regents or counties, etc.. and with some important changes for the repoblamientos that used to do often. The settlement is the result of its geographical location, since Balaguer is an open door and domain Prepirineu Segre River as it passes through the city. In addition, the use of fertile land and buildings of basic infrastructure networks for life, such as ditches or roads were essential to initiate development of the area.
In their history, have been several testimonies that let us know what you have experienced the town of Balaguer. Thus, we emphasize the church of Santa Maria, which has become the identifying symbol of Balaguer, as it dominates the city from the highest peak of this and was declared historical artistic monument. We also find the Pla d'Almatà which is a large area where Arabs first settled the area and now shows as reservoir, its urban fabric and the daily life of its inhabitants. This site was declared a National Cultural Interest in 2006. near the Pla d'Almatà find the old mosque d'Moorish quarter, which was converted into the Romanesque church of Santa Maria d'Aljama we find today. This architectural includes the church, the convent, the rectory and the holy house.
In the historic center found the fabric from which developed the current population and we find the walls, which were devoted to encircle the city as it grew; Mercadal Square, which is considered the largest medieval square portico of Catalunya and Castillo Suda Formós or who was not only a place of defense, but was also noble residence, in addition, there are other places, like the old public lavatory, known as "The Reguereta".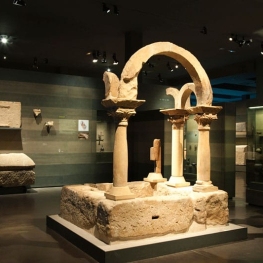 Lleida (a

25.1 Km)
The Museum of Lleida meets centennial collections of different eras, from the…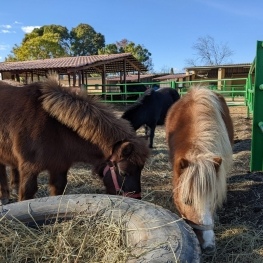 Juneda (a

27.7 Km)
Enjoy a family day, activities for children from 2 years old. With…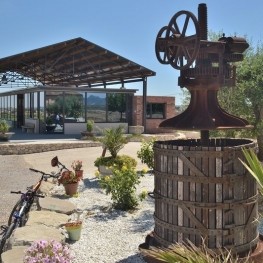 Arbeca (a

29.1 Km)
A small wine farm, with a production that does not exceed 20,000…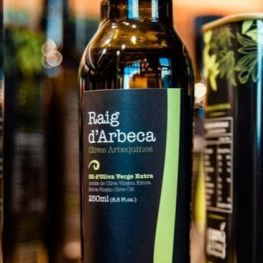 Arbeca (a

29.2 Km)
Raig d'Arbeca has a shop (oleoteca) where they offer different varieties of…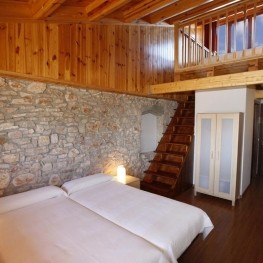 Àger (a

22.1 Km)
Located in the Vall de Ager, Noguera, Lleida, in Montsec spectacular.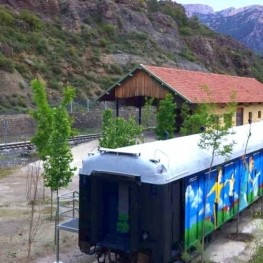 Àger (a

23.8 Km)
At Fundesplai, we manage 17 houses of colonies and hostels and 8…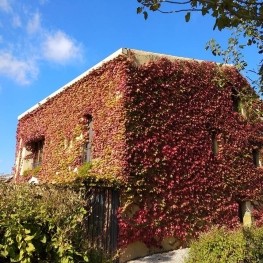 Vilanova de Bellpuig (a

23.2 Km)
The Age of Cal Falillo dates from 1776, and is now fully…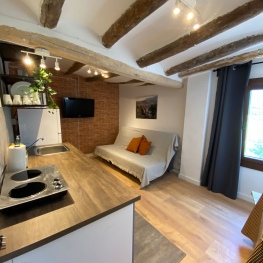 Àger (a

23.4 Km)
Very comfortable and comfortable apartment, fully equipped, very sunny, with unbeatable views…
27/05/2022 - 29/05/2022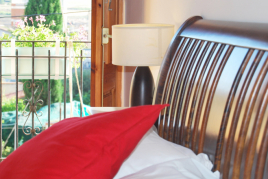 Cal Farriol (Mediona)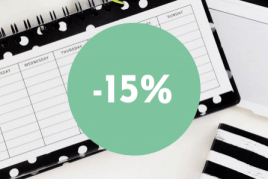 Neptuno Hotel & SPA (Calella)
Weather forecast
25-05-2022
Morning
Evening
Max 25º
Min 7º
26-05-2022
Morning
Evening
Max 29º
Min 7º