Route of the Esquirol by Calella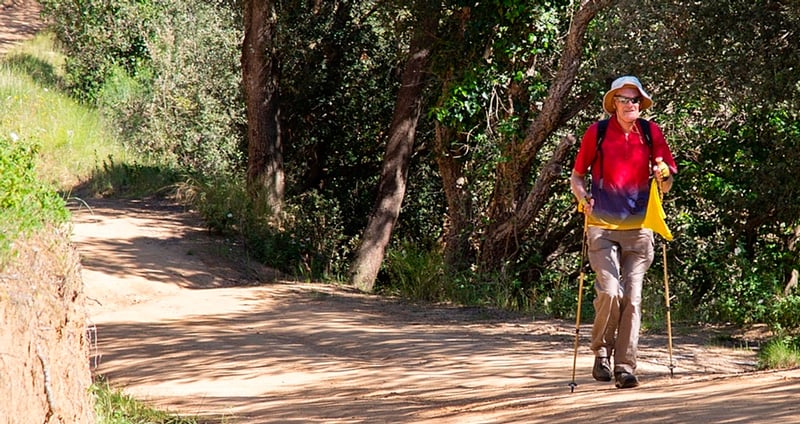 We present a small route that is part of the itineraries of nature of Calella. It is the route of the Squirrel, well signposted along its route, in red color.
In this route we recognize date palms and bananas, the dense bowls of which shade and refresh the sea walk in summer.
In the Dalmau Park we will find places for rest, leisure and enjoyment of nature. Predominant pine trees with the typical shape of umbrella in the cup, full of pine nuts that feed numerous squirrels. Under its shadow grows a potential encinar with aladiernos and oaks where the common saithe flies.
Difficulty: low
Length: 3 km
Duration: 1 hour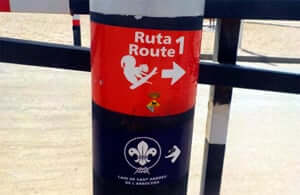 We leave the wooden bridge, climb the Riera Capaspre until Plaza España, there we turn right towards Plaza de la Constitución and Plaza de la Iglesia, turn left until we pass under the N- II, we turn To the right until reaching the door of the Dalmau Park, we climb in the Patio del Oso, we will see in the background some sculptures and a small waterfall.
To the right, through pine forests, we continue towards the Muntanyeta, with its sports facilities and the Llobet Factory. We arrive at the N-II and cross by an underground passage towards the street Amadeu, the station and we turn to the right until the step to level and to enter in the Stroll of Sea.