Route of Bellprat the Castle of Queralt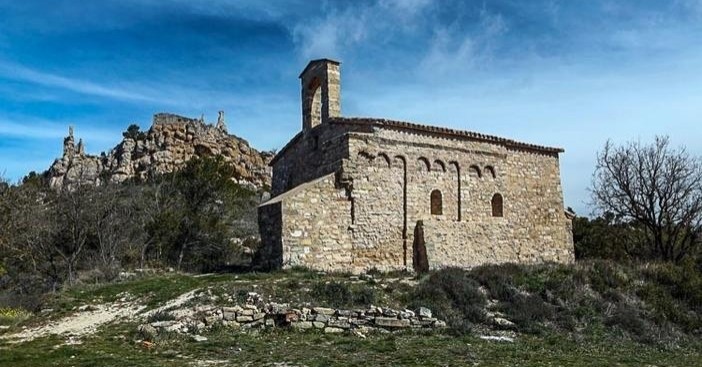 Nice excursion through the southern area of Bellprat. The route has a distance of 7.3 km, with a positive slope of 280 meters. We cross the valley crowned by the cliff of the castle of Queralt, with the forested skirts and cereal fields of the Anoia border with the Conca de Barberà.
This creates a mosaic of colors that can practically only be seen in this area between the two regions. The good views that we will have from the castle of Queralt will leave us speechless. Do you want to check?
The itinerary starts in Bellprat village with beautiful alleys and corners of a very rural character. Surrounded by forests and fields of culture, is a small municipality of the region of Anoia, with human presence from very old. The small municipality grows around the church of San Salvador.
We will pass right by the church of San Salvador and we will leave the town following the GR-7 following closely the course of the torrent of Rio de Boix.
We arrive at a crossroads where, after crossing the Boix River, we will ascend decided by the sunny side of the mountain range of Queralt up to the pass that separates the run-off, to reach the hermitage of Sant Jaume de Queralt, a Romanesque church located at the foot of the castle of Queralt that had the functions of parish until in 1425 until they assumed the church of San Salvador. We will continue, until ascending to the Castle of Queralt, raised in the 10th century on the front line of the border, preserving the majestic profile that became the cradle of one of the most influential families in the area: the Queralt.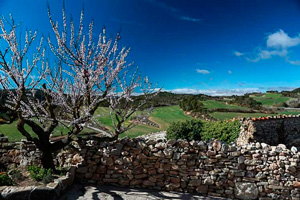 We will open some panoramas of the Anoia and the Alta Segarra that will make us relax for a while. The watchtower is worth it, both for its history and its privileged situation.
Once we have seen all these medieval jewels, we must return to the next crossroads that we left before to take the road back, this time through the shadow of Bellprat and the marked mountain range.
We will lose altitude going down the hole of the Marradetes until we go out to the upper part of the Boix River to continue to the next houses that form the core of Bellprat.