Route along the Camino de Ronda between Almadrava and Cala Montjoi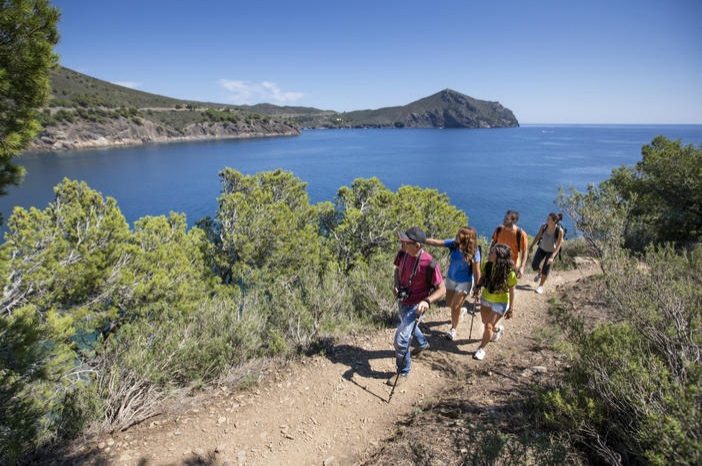 In this section of the Camino de Ronda we will walk the narrow path through the coastline between Almadrava and Cala Montjoi. We will pass through cliffs, steep rocks, secluded coves and pine forest vegetation, an authentic Mediterranean wonder, ideal to cool off in summer or to breathe calm and tranquility in winter.
Difficulty: Easy
Distance: 4.40 kilometers
Time: 2 hours
Elevation: 193 meters
We will start the Camino de Ronda right at the point where the Cabo de Creus Natural Park also begins. From here we can already see that it will be a fairly wild section, without urbanization and with formidable views of the sea.
Following the relief of the coast we arrive at Punta Falconera, where we will find an exceptional viewpoint in the bay of Roses. Here we will see the bunkers of the 8th battery, built to defend the coast in case of attack during the Second World War.
We go down to the first cove, Cala del Lledó, we continue the itinerary through several more coves, while the shade of pines and oaks accompanies us, we will find the place that has recovered from the fire of 2014.
We walk between sea and mountains, we pass through Cap Trencat and Cap Blanc, the up-and-down in the coves makes it a very entertaining route. From this point we will see Cape Norfeu, the easternmost of Cap de Creus, which will be present until the end of the route. We arrive at Cala Montjoi. At this point the Camino de Ronda can be undone to return to the beginning of the route or, if we still feel like it, link up with the Megalithic and Landscape Route.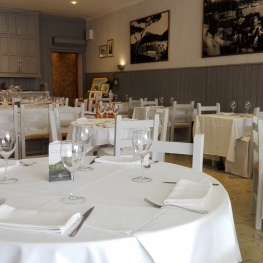 Torroella de Montgrí - L'Estartit

(a 23.2 Km)
Enjoy magnificent cuisine and a stay with sea views, at the Restaurant…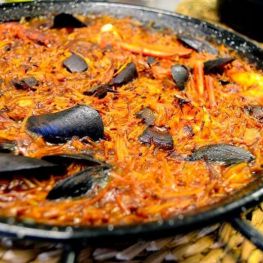 Colera

(a 15.7 Km)
In Can Llissa we are defenders of the slow food philosophy and…