Romanesque route through Santa Coloma de Queralt, Llorac and Talavera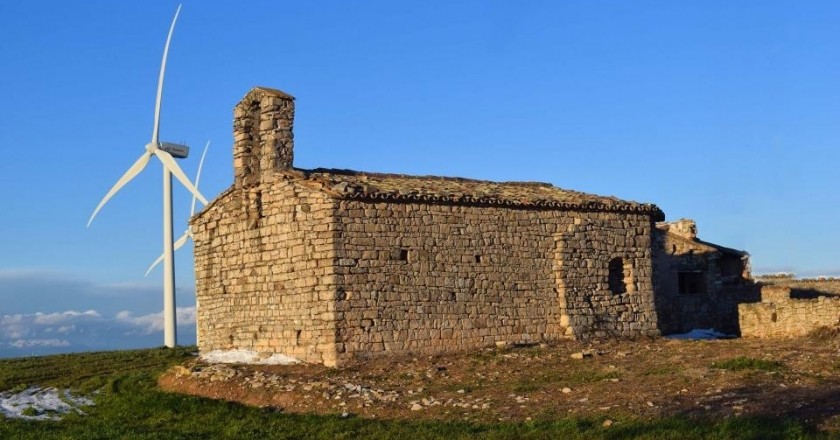 We begin our route in the town of Santa Coloma de Queralt, the most important population center in the northern part of Conca de Barberà. This walled town of medieval origin located on the bank of the Gaià river is currently one of the most important demographic, economic and social centers in the area
The route passes through small churches, some well preserved, located in places that are difficult to access, but of great scenic beauty.
This route includes the municipalities of Santa Coloma de Queralt and Llorac in the Conca de Barberà, and the municipality of Talavera in the Segarra region.
In the outer crossing of Santa Coloma de Queralt, near the Cooperativa, a sign indicates the path that leads to the uninhabited town of Montargull, which can be seen at the top of the mountain range, and where the Romanesque church of Santiago (ss. XI and XIV). The view covers the north to the Pyrenees, to the east Montserrat, the pre-coastal mountain range and the Queralt castle, and to the south, the Montagut and San Miguel de Montclar.
Following the path to the right over the top of Montfred or Santa Fe (834 m) that separates the Segre and Gaià basins, we will arrive at Santa Fe de Montfred, next to Mas de Santa Fe, the municipality of Talavera. It was the Romanesque church of the old castle of Montfred, already dated 947.
We cross the La Panadella road and follow a path that leads to Cal Torres de la Sierra. Next to the farmhouse is the hermitage of San Miguel de la Portella. It is necessary to observe to the cover the relief of San Miguel weighing the souls.
The path that comes out in front of the farmhouse takes us to the old road that we follow until the junction with the Igualada road and we continue towards the town of Aguiló (796 m), on a beautiful hill a splendid perspective. At the top are the remains of the castle and the church of San Vicente.
Without leaving the road that goes up to the town, and leaving a paved forest track on the left, after about 200 m we find on the left a dirt road that passes by some farms and takes us directly to Santa Coloma de Queralt along the "path old".