Mitmo, Mostra Internacional de Titelles in Mollet del Vallès
This event is over.
At the Mostra Internacional de Titelles, MITMO de Mollet del Vallès you can enjoy more than twenty shows and, in addition, become a puppeteer, learn the different manipulation techniques and assemble and give life to the dolls.
The Show is a magnificent opportunity for the family to share the magic of the stories that the puppets and animated objects convey to us.
The Show has grown, has gained international prestige and has specialized in the interactive installations created by Galiot Teatre, where children and their families can put themselves in the shoes of puppeteers.
The company from Mollet has created five interactive installations that can be seen together only once a year, during MITMO:
Cal Titella: a playground dedicated to puppets.
Puppet World Tent: an exhibition to go around the planet through puppets from different cultures and backgrounds.
Monta Titella: a small workshop with recycled parts and screws to assemble articulated puppets.
Giravoltas Puppets: an old carousel that, instead of horses, carries little theaters of automata.
Can Galiot Petit: a small tent, in which the sets of some of the shows have been adapted for this small new space, close and intimate.
Do not miss it!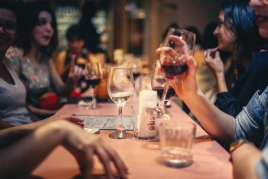 09/06/2023 ...