This event is over.
Altafulla is once again the epicenter of good music for a few days.
The municipality of Baix Gaià hosts Altacústic, the Altafulla Independent Music Festival.
Groups and bands of independent and emerging music come together in an exclusive space considered a historical-artistic complex by the Generalitat of Catalonia, Vila Closa de Altafulla.
The festival aims to bring culture and music closer to citizens in an incomparable setting such as the Villa Cerrada. The organization repeats the scenarios of last year such as the Plaza de la Iglesia, the Plaza del Pozo and the Escenario de la Plazuela.
23/09/2022 - 26/09/2022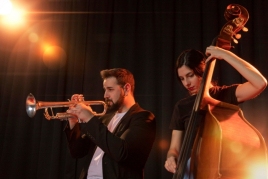 22/09/2022 - 26/09/2022 ...