Quimera Escape Room Granollers
Contact
quimera@quimeraescape.com
Ready to live the Seven experience?
A young woman has appeared at the Granollers police facilities pleading guilty to various crimes. To demonstrate the veracity of his words, he detailed to the police one of the murders and the place where the body is found.
Police officers immediately went to the scene and corroborated the facts. It is a heinous crime. Police have taken several snapshots of the murder. In one you can read the word "Envy". It is feared that the psychopath is copying the barbarism of John Doe.
After verification, the psychopath, confined in the police confession room, has declared that there are more corpses and that she has a kidnapped person, who has little more than an hour to live. He will only reveal their whereabouts if they follow the rules during the time he has left.
After the police agree to her request, the psychopath mentions a location, although she does not quite detail whether the bodies and the kidnapped person are found.
The location belongs to an old apartment located at Calle Aragón No. 40, in Bellavista, Les Franqueses del Vallès, of which no tenant is known to be alive.
It's time to send the best investigators and solve the case.
"The torment of the temptation of sin is nothing compared to the torment of the consequences of sin"
A reduced space in which logic loses its raison d'être, where uncertainties assail us and are our worst enemy.
get ready. Once you open this door, perhaps everything you believe in will disappear, doubts will assail you and there will be no other more important reason than to save your soul.
Time: 70 minutes.
Age: +14 years.
Difficulty: High.
Players: from 2 to 6.
Theme: Mystery.
Ready to live the dealer experience?
C/rioja 22, Bellavista, 08521 Les Franqueses del Vallès.
The dealer of one of the most important casinos in the country is planning "the big coup" to defeat the bank. Everything is ready, it requires great accuracy and nothing can go wrong.
He summons the best players and players to study their knowledge and bravery.
The illegal will become a game, and you will already be part of it.

How far are you willing to go?
Time: 70 minutes.
Age: +14 years.
Difficulty: High.
Players: from 2 to 6.
Theme: Mystery.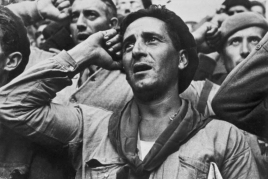 29/01/2023 - 03/02/2023 ...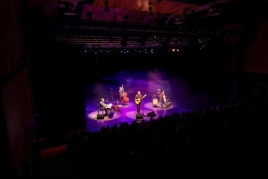 04/02/2023 ...