Ocio Aventura Sitges Sitges
Cami más d'en Puig s/n
Sitges
Contact
info@ocioaventurasitges.com
If you want a great day, think no more, come to spend the day with us. We have secured laughter and good roll.
We have a 11,000m2 space in which we have prepared for you a series of circuits of adventure and entertainment for all ages with mythical Humor tests and endless yellow Guinean else to enjoy authentic madness. You dare??
If you love football and want to have fun in a big way? Try a new form of entertainment that one your two passions, football and leisure. Within a field similar to field football game, and with a base of artificial turf Bubble Soccer is get inside a bubble (Bubble) inflatable that will protect you from bumps and bruises and you must score a goal to the opponent.
Finally we Paintball Sitges. Form your team and come and enjoy our 41.000m2 destined for great battles Paintball in our outdoor facilities.
This is having a great time, so we are here to help you assemble your events.
We offer a lot of possibilities for you to have everything under control.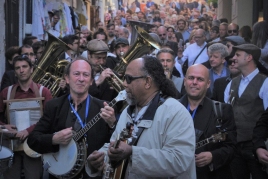 29/03/2023 - 02/04/2023

01/04/2023 - 02/04/2023