Celler Canals i Munne Sant Sadurní d'Anoia
Contact
marketing@canalsimunne.com
Canals & Munné is a family business that has been producing medium and high quality wines and cavas since 1915.
The founder was Josep Canals Capellades, and the company has passed through four generations, with Òscar Canals Medina as winemaker and Ivan M. Canals as commercial director. Recently, the fifth generation has joined the company with Òscar and Nil Canals Gramisel.
San Sadurní de Anoia, the capital of cava
Sant Sadurní d'Anoia is a region located in the Alt Penedès region, in the province of Barcelona, Spain. It is known for being the capital of cava, a type of sparkling wine produced in the Catalonia region.
The region has a large number of wineries and vineyards, some of them with more than a hundred years of history. The wines of Sant Sadurní d'Anoia are characterized by their freshness, smoothness and elegance, as well as their great capacity to accompany local dishes.
Discover the secrets of cava in our winery in Penedès
Book a one and a half hour guided tour of our Sant Sadurní d'Anoia Winery.
At Canals & Munné we offer our clients the chance to go to our old winery and visit the cellars in Sant Sadurní. Discover the magical process of making our cavas and wines and be amazed by our old cellars.
The visit consists of a guided tour by our professionals who will explain the entire history of our facilities and all the processes of our cellars. During the visit, our guides will take you through the cellar and underground cellars, where the wines are stored while they mature. You will be able to see up close the entire process of making cava, from the harvesting of the grapes to the final tasting.
In addition, so that you can enjoy the experience even more, we offer you 3 tastings of our most outstanding wines, accompanied by a delicious sink of cheeses, pepperoni and chips. And as if that were not enough, we also give you a free drink so that you can take home a memory of this unique experience!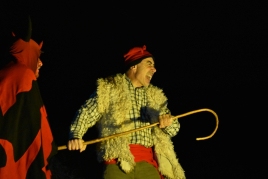 17/12/2023 ...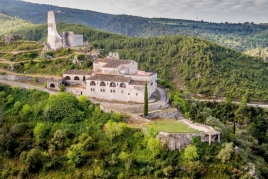 06/01/2024 ...