Museo de las Ilusiones Big Fun Museum Barcelona
Carrer del Pintor Fortuny, 17
Barcelona
Contact
bigmuseum@bigcreative.fun
Big Creative Company is an international network of the most extraordinary museums in the world. There are 108 interactive museums that are located in the United States (Los Angeles), Holland (Amsterdam), Spain (Barcelona) and Russia (Moscow, St. Petersburg and 7 cities with millions of inhabitants). More than 50,000 people visit our museums every day in various parts of the world.
The Museum of Illusions of the Big Creative Company in Barcelona has become a favorite place for both residents and tourists of the capital of Catalonia. Visitors love the impressive 3D installations painted by the best painters.
With the new enlargements of the Museum of illusions, the halls of the new project await you. You can see the "chupacabra" in the thematic room "Wonders and incredible memories", put the huge shoes in the house of Giant, get lost in the labyrinths of mirrors and tape, relax in the house upside down, be very brave in the labyrinth of fear, and in the end, bathe in a pool of balls!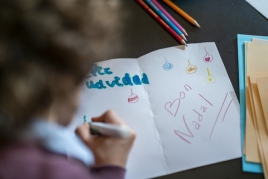 06/12/2023 ...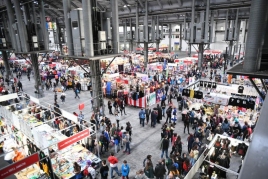 07/12/2023 - 10/12/2023