Province:
Girona |
Shire:
Gironès
|
Inhabitants:
566 |
Extension:
43,1 Km2 |
Altitude:
256 m
Sant Martí de Llémena spans Llémena Valley in the region of Girona. It is composed of four geographic units that correspond to the four historic villages that make up the city: Granollers of Rocacorda, Llorà, the Serres and Sant Martí Llémena same.
Township environments offer fantastic places that are ideal for walking tours and see all that we offer. In fact, in these environments include the Volcano Boc Banya situated on the plain of Sant Joan. It is large and has 100 meters profundicad, yet he is full of vegetation, both forest and scrub as conreo fields in the central part.
Granollers area's itineraries Rocacorba ranging from around the church and the castle to the source of the Esquirols or Gelats dels, which are favored by the volcanic soil that they enjoy. In these places also highlight the caves and cliffs such as Sant Roc where the Gorga of them Bruixes or Rocafesa cliffs.
It refers to buildings that WILL find different masos (farmhouses), most of them of the XV-XVIII, from among which Peradalta, a house with three floors and great architectural significance due to the different interventions which has suffered over the years. We also found a watch tower next to the church of Sant Marti is the late Middle Ages. And Granollers Castle Rocacorba located next to the church of Santa Maria and dated in the eleventh century that, even today, is inhabited.
If we focus on religious buildings find a wealth and variety within the municipality of Sant Martí de Llémena. Therefore, we highlight the following: church of Sant Joan del Pla, parish church of Sant Marti Church of Santa Maria de Granollers, Santa Cecília de les Serres and Sant Pere de Llorà. Even so, we can not forget that in this area there are a number of interesting chapels.
The main attractions of San Martin de Llémena are:
Romanesque church of San Pedro de Llorà (s.IX)
Horn Volcano Volcano Clot Boc and the Omer
Cliffs of San Roque and Rocafesa
Church of San Martin de Llémena (XI) and iris surveillance tower
Church of Santa María de Granollers Rocacorba (XI)
Fiestas and traditions
Iris Spring Festival Llémena
Living Nativity of Sant Martí de Llémena (over 50 years). January 1
Living Nativity Rocacorba Granollers (December 25)
Enrondallémena (literary and musical celebration in the chapel of Santa Cecilia de Las Sierras)
Meeting Santa Cecilia de Las Sierras (closer to 22 November Sunday)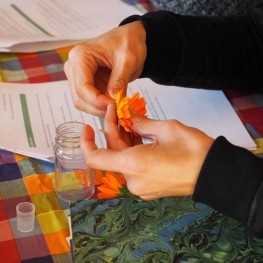 Celrà (a

19.4 Km)
A place where you can reconnect with nature and discover the more…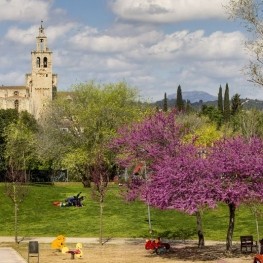 Almacelles (a

20.9 Km)
Villas Floridas promotes the flower and the plant as Catalonia's natural heritage…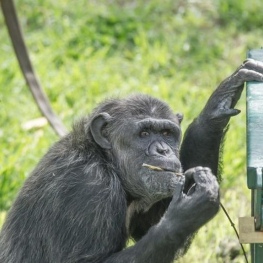 Riudellots de la Selva (a

20.8 Km)
The Mona Foundation is a non-profit entity created to put an end…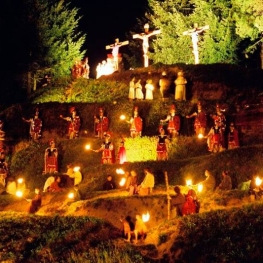 Sant Hilari Sacalm (a

21 Km)
For more than three centuries, Sant Hilari Sacalm celebrates its living Via…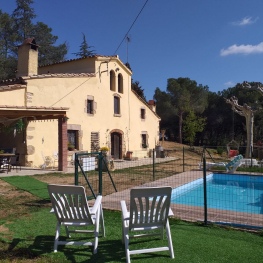 Santa Coloma de Farners (a

16.3 Km)
Can Baldiri is currently a home for tourist use for groups of…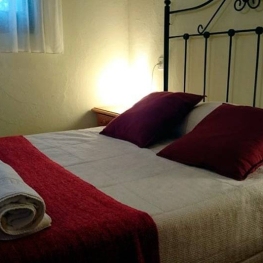 Olot (a

17.3 Km)
The bungalows consist of 2 bedrooms, a bathroom with shower, a fully…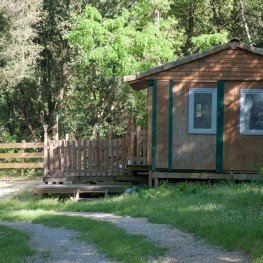 Besalú (a

17.9 Km)
Camping located in the town of Besalú, very close to mountain areas…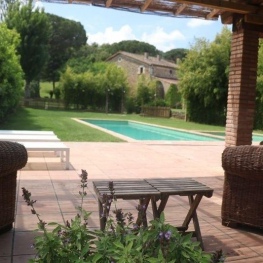 Celrà (a

19 Km)
Isolated farmhouse with capacity for 18 people and exclusive rental for a…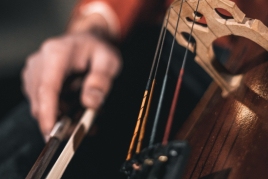 09/10/2022 ...

Weather forecast
07-10-2022
Morning
Evening
Max 24º
Min 12º
08-10-2022
Morning
Evening
Max 23º
Min 14º