Province:
Lleida |
Shire:
Solsonès
|
Inhabitants:
252 |
Extension:
114,4 Km2 |
Altitude:
1.130 m
Odèn is a municipality in the north of Solsonès, located in the first foothills of the Pyrenees, typically rural and mountainous, close to large cities, with a population of 263 inhabitants, 1,280 head of cattle and an average altitude of about 1,100 metres.
The farmhouses scattered along with large expanses of forest, high mountain landscapes, rivers, crystal clear water sources and crop fields make up a wild landscape.
Relax and spend a few days with us in one of the inns, rural tourism houses or at the campsite to disconnect and enjoy the activities that Odèn offers, eat well or simply browse... and wake up in the tranquility of these places.
We have local products such as trumfos, salt from Cambrils, a wide variety of mushrooms, game meat, grilled Solsonès meat, honey or mountain apples and black peas also grown in the municipality and that you can find in the Ca l'Angel store.
Bathe in the salt pans, visit the fountain, the mills, get a massage and discover the medicinal benefits of salt water, you will be surprised by the sensation of floating like the Dead Sea.
You will find 10 signposted routes for all levels, which will take you through unique natural and geological environments such as the Canalda rock, full of caves and history, the Cambrils hill, with the clots de trumos or the spectacular views and rock formations of the Mora Condal...
Large as small you will walk through nature and you will be able to observe how the chamois, squirrels and birds look at you with curiosity.
If you want, you will also find someone to accompany you and explain it to you, guided activities at the Nature Center and the Salino de Cambrils, Mountain Guides, Bird Observatory, the Zoo del Pirineo wildlife reserve, climbing routes and also, very close, the ski resorts of Port del Comte and Tuixent for skiing or tobogganing, Adventure Park in the trees, flying over the landscapes with paragliding, observing the starry sky or canoeing.
Join the heartbeat of the town, discover the festivals, the concerts, the Mercado del trumfo y la sal that closes the potato harvesting campaign and opens its doors in winter or the Sheepdog Contest in summer. They are a meeting point for all the neighbors, do not miss it!
Come to the closest and wildest Pyrenees! You will leave amazed and wanting to return.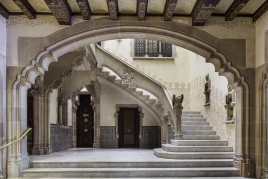 21/03/2023 ...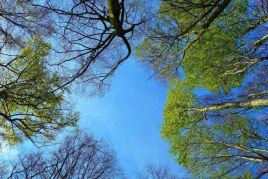 21/03/2023

Weather forecast
21-03-2023
Morning
Evening
Max 19º
Min 4º
22-03-2023
Morning
Evening
Max 20º
Min 7º