Province:
Girona |
Shire:
Gironès
|
Inhabitants:
467 |
Extension:
8,6 Km2 |
Altitude:
113 m
Campllong is a municipality in the Gironès region located south of the city of Girona. The town is scattered in the village of Campllong, head of the municipality, and in many neighborhoods (Can Bosc, Can Canyet, Can Dionis, Can Falgueres, Bruguera and Ferreries).
The urban core of Campllong is located in the southern part of the term. There are several houses around the parish church of Sant Quirze, documented in 1362. The current building dates from the 16th and 17th centuries. Within the term there are some farmhouses of interest, among which the Llupiana Tower, fortified, with patio and sentry boxes, in a good state of conservation. The Rectory is another building of interest, from the 18th century and with the appearance of a typical farmhouse recently restored, where the municipal offices are located in addition to the rectory.
Campolongum appears in the first documentary quote that we know and that dates from 899. The Catalan Dictionary attributes Campu-longues from Latin. The place-name seems to be originated by the long extension of the term, that forms fields of great amplitude and length. Documents of the year 922 mention Camlong, and 1279-80 the church of Campolongo is mentioned.
The aftermath of the Great War in the Catalan territory created a climate of rebellion against the French, aggravated by the subsistence crisis that occurred. The lack of wheat to supply the urban population affected Girona, which was forced to ask for help from rural towns. In August 1650, they asked Campllong for supplies of wheat, but the response from the people was negative, arguing that the vintage had been scarce and could barely cover the local population. In 1609 Campllong was a real place.
During the War of Independence these lands were very punished. The church was burned down and served as a fortress.
Campllong is located in a space of passage located next to the sea and the mountain, which welcomes and caresses rural villages with different and emblematic charms, the fair, parties, events, landscapes and traditions, enjoying the best traditional homemade cuisine, rooted in the Products of the earth.
A land of walk that invites you to know it on foot or by bike to discover its natural and gastronomic wealth.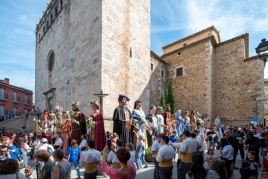 02/06/2023 - 06/06/2023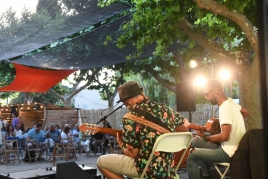 17/06/2023 - 18/06/2023

Weather forecast
06-06-2023
Morning
Evening
Max 28º
Min 14º
07-06-2023
Morning
Evening
Max 26º
Min 15º