Province:
Girona |
Shire:
Cerdanya
|
Inhabitants:
2.260 |
Extension:
98,2 Km2 |
Altitude:
1.061 m
Bellver de Cerdanya, as the name suggests, is a municipality in the county of Cerdanya, which, in turn is divided into two border provinces: that of Girona and Lleida. Similarly, Bellver de Cerdanya is located in the sub that goes by the name of Baixa Cerdanya.
The town of Bellver de Cerdanya is formed by a cluster of farmhouses, villages and different areas of the town.
Historically, Bellver de Cerdanya was just a castle which formed a line of fortifications and watch towers defending the royal trail. Later, he was given population and right card for trade. That, Bellver de Cerdanya began to grow, welcoming shepherds and, later, small industrialists. With these advances was developed to protect the population through a wall around the top where the castle was located and served, also, to sort the population.
Within the village we find the area of the old town, which is located in the Barri de la Plaza, which is the most emblematic of the people. In this part we see the Plaça Major of April 27, where it is customary to make the market Patano Cal, located on the Via Dolorosa, where he spent a few days the writer Gustavo Adolfo Becquer.
Outside the walls, we find the Plaça del Portal leading to the rise of Joan Alay, which had been one of the two entrances of the town that was called the Portal of Cerdanya. Even found the Prison Tower on one side and we can see the holes in defense of the building. In fact, different routes through the village, we can see elements of the wall and defense towers still remind us of its medieval past.
Within the town of Bellver de Cerdanya find a large number of Romanesque churches, most of them built in the tenth century The most noteworthy are: Santa Maria de Talló, Sant Serni of Cobarriu, Santa Eugenia de Nerella, Sant Andreu de Baltarga, Santa Eulalia de Pi, Sant Martí dels Castells, Policarp of Cortàs Sant, Sant Julia de Pedra, Sant Iscle Holy Victòria of Talltendre, Santa Eulalia d'Éller, Santa Cecilia de Sant Marcel Beders and Bor.
The fair highlight of Bellver de Cerdanya is being held on August 10 at the occasion of the Fira de Sant Llorenç and is called "Mercat de productes Alimentàris artesans the Pyrenees". Takes place in the Plaça Major and we can find a gastronomic exhibitors showing different areas of the Pyrenees: the Pallars, l'Alt Urgell, Cerdanya, Ariega, Berguedà Ripollès conflent and capcir.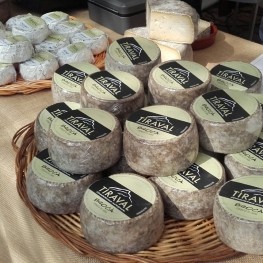 Bagà (a

14.8 Km)
Always made with the best milk, that's why we work with herds…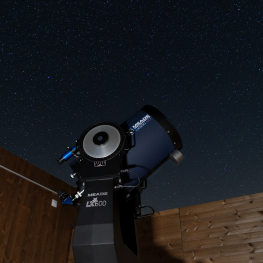 Saldes (a

16.2 Km)
In the Pedraforca Astronomical Center you will have the whole universe... to…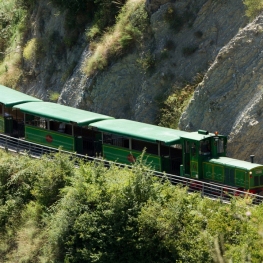 La Pobla de Lillet (a

20.4 Km)
The Cement Train is a line that historically linked the old Asland…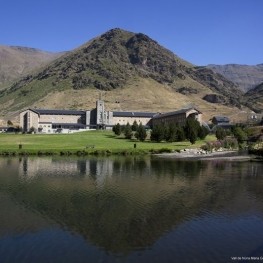 Campdevànol (a

20.4 Km)
El Ripollès, is a mountain region, located in the Pyrenees of Girona,…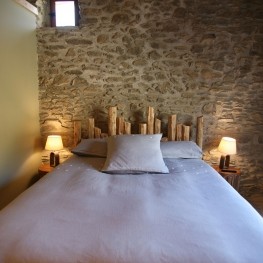 Meranges (a

8.2 Km)
House of 1850 rehabilitated. We have preserved many architectural and vital elements…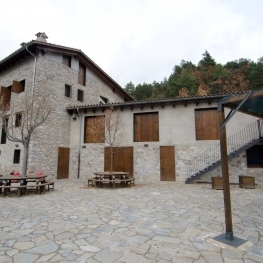 Gisclareny (a

11.9 Km)
The Casa Natura Bagà is in a magical setting, passing the Camí…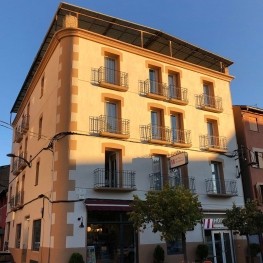 Puigcerdà (a

13.6 Km)
A recently renovated Bed & Breakfast hotel, decorated in a modern style,…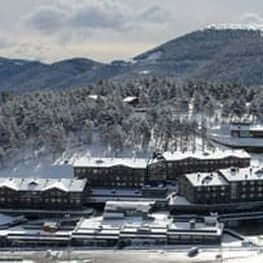 Alp (a

14.1 Km)
Doorstep of La Molina surrounded by forest and native vegetation in high…