Road Ral de Vallfogona in Ripoll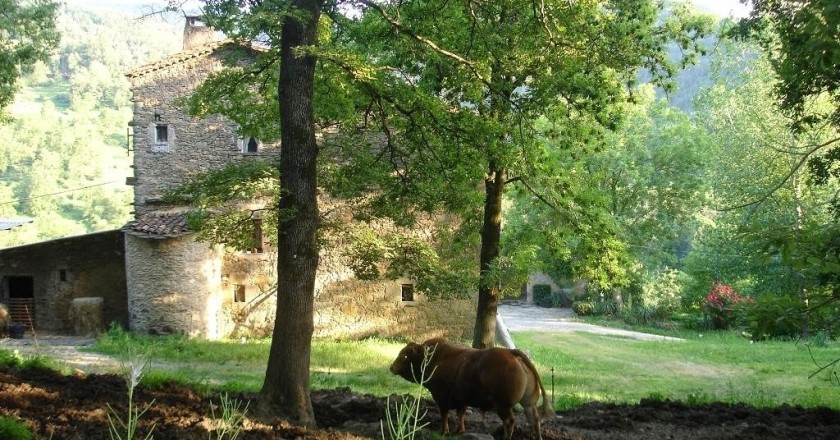 In this route of the ral road of Vallfogona in Ripoll we will discover beautiful places of the Ripollès. The itinerary is about 10.6 km long and of medium difficulty.
This is the proposal starting in Vallfogona del Ripollès, although it can be done the other way around.
Let's go!
If we want to start the route in Vallfogona del Ripollès we should head to the crossroads between Prat del Olm and Puig Estela streets, where we find the R3-Vallfogona junction , we take the street in the direction indicated by Ripoll.
After a few meters the yellow markings indicate that we leave the asphalt to turn right and it takes us to cross the torrent of the Boix and continue towards the house of the Montada.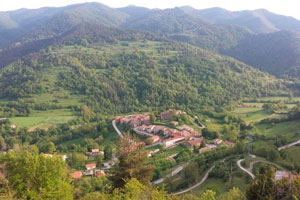 After the house we cross the stream and after 400 meters, the road turns to the right, we will do 150 meters along the paved road until we find the Torrent de las Fonts that we cross and take a path following the course of the Vallfogona stream.
We go along the right bank of the stream until we come back to find a road and a bridge, we cross it and continue along the path now along the left bank.
For a little more than two kilometers we continue on this side of the stream, we pass there is Maestro until we reach the Molino de Toulouse. Hostal de Sant Eudald we cross the stream and continue towards San Bernabé de las Tenes along the marked path.
For approximately a kilometer and a half the road continues parallel to the N-260 road until arriving at the Hostal de la Cruz where we find the R2 junction , which we follow to Ripoll.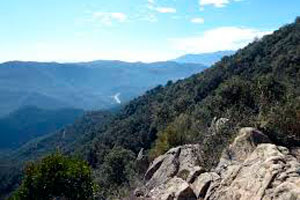 We go to the Collet de las Fosses, cross the road and take the path again, climbing a little, until you reach the Collet.
Now descending little by little, we continue towards the Casot the Cirers and the Cirers, we pass near the house of the Batet until we reach the torrent of the Fuente del Soler, past the torrent we take the track that takes us to the Casa del Soler and the Torner.
We will enter to Ripoll by the way of the Torner by the zone called the Farm where we find the Balandrau street, we followed it during about 300 meters.
At this point, we leave the trail network, find a crossroads, turn left along Costabona Street, make a zigzag and find Camprodon Avenue, go back to the left making a new zigzag that leads to the Ctra.de Olot, we turn right until we find the bus station where we can take the bus that will take us to Vallfogona.
Source: Regional Council of Ripollès