Route of the medieval bridges of the Vall de Cardós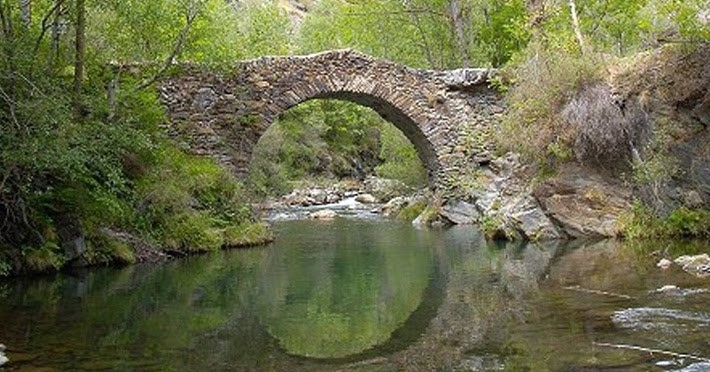 Bordering the river Noguera de Cardós we find the medieval bridges used by the ancient inhabitants of the area of Cardós Valley to move. We can make the journey starting in Ribera de Cardós and contemplate the beauty of these relics of the past.
Of medium difficulty it has a distance of 8.6 km only one way.
Nature immersed in a landscape of high mountain, with virgin blows, and sautéed with charming traditional Pyrenean villages are the elements that make up the municipality of Vall de Cardós. The term takes the whole name of the Pyrenean valley to which it gives entrance, through a narrow passage of the river Noguera de Cardós.
A good part of the term is included in the Natural Park of the High Pyrenees and offers beautiful pictures of an accused isolation. The river Noguera de Cardós is the backbone of the municipality, with the affluent in high course of Lladorre river and Tavascan.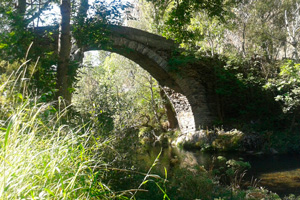 We propose a route to cross the medieval bridges of the villages of the Valley. The itinerary begins in Ribera de Cardós. In this town you can visit the church of Santa María, one of the most remarkable examples of Romanesque in Pallars Sobirà.
The first bridge we will find is that of Cassibrós, with a single semicircular arch that rises seven meters from the Noguera river. We will pass through the center of Cassibrós, where you can take advantage and make a stop at the Romanesque church of San Andrés.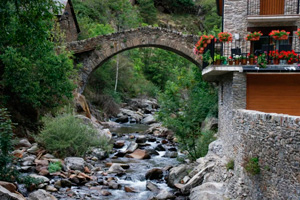 Following the path that borders the river you will find the next nucleus, Ainet de Cardós, where you can stop and compare some of the delicious sausages of the Valley. Later we will find Arròs de Cardós. You will see that they are steep towns, where the difference in level is pronounced, giving them even more charm.
The second bridge, that of La Mare de Deu de la Verge, gives access to the track leading to the Lladrós bridge from where it continues upstream along the left bank. At this point we are in the middle of the route. Before reaching Lladorre we find another Romanesque church, Santa Eulalia de Can Serra. The end point of the route is the Borito bridge.
The return is done by undoing the same path.
Now, the starting point of the route can also be Tavascan, where you can admire its medieval bridge. From Tavascan, following the course of the Cardós river, you can go down to Lladorre. Or even, it can be done in the opposite direction, starting in Lladorre and going up to Tavascan.
You already know the options are many, but all have a great beauty in common and will not leave you indifferent!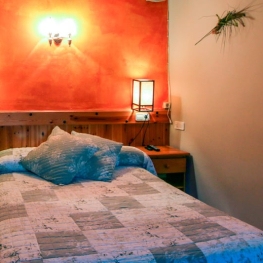 Sort

(a 16.2 Km)
Small rural hotel with a family character, very cozy where its owners…