The Passion of Mataró, in the last days of Jesus
31/03/2023
01/04/2023
02/04/2023
Mataró
(Basílica de Santa María)
This event is over.
The Passion is a staging that used to be very popular in the Sala Cabanyes. In 1983 the Armats promoted the recovery of the act and it has been more than 30 years since the Passion has been represented in the Patio del Rector de Santa María. The staging of The Passion shows the last days of Jesus, from the triumphant entry into Jerusalem to his crucifixion on Calvary.
The space, in the Basilica of Santa María, allows a special connection between the public, the actors and the environment, in a Passion that tries to be very intimate, which, according to the organization of Mataronesa Holy Week, distinguishes quite a lot from others " famous Catalan passions", such as those of Esparreguera or Olesa.
Are you going to miss it?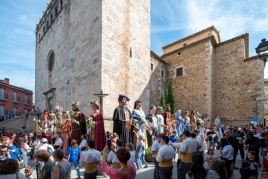 02/06/2023 - 06/06/2023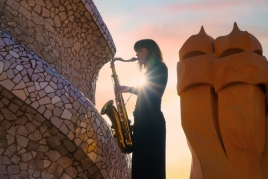 09/06/2023 ...