Province:
Barcelona |
Shire:
Maresme
|
Inhabitants:
128.956 |
Extension:
22,5 Km2 |
Altitude:
28 m
Mataró is a Mediterranean city to discover at any time of the year! The capital of Maresme has more than 126,000 inhabitants and enjoys a privileged location: located between the sea and the Coastal Range, it is only 30 minutes from Barcelona and very close to the most touristic towns in the region.
The city has known how to collect and preserve traditions, history, heritage, culture and natural environment to offer it today to its visitors.
A walk through the center of the city allows you to discover a quality and diverse commercial and gastronomic offer, which also includes the traditional markets of El Rengle and Plaza de Cuba, with the best home-grown products.
This offer combines with an attractive and pleasant environment where you can be surprised by samples of the rich heritage: the Roman legacy of the ancient city of Iluro, the beauty of the Baroque complex of the Chapel of Sorrows in the Basilica of Santa María or the Gaudí nave, the first work of the modernist architect Antoni Gaudí and currently home to the Museum of Contemporary Art where the Bassat Collection is exhibited, are just a few examples.
This first-class heritage can be discovered with guided tours or with the free audio guide service, available in five languages (Catalan, Spanish, English, French and Russian).
If you go to the sea, you will find beaches distinguished with "Q" certifications for tourist quality and with all the services to have a good time bathing.
The gastronomic and leisure offer of the seafront is complemented by that of the Port of Mataró, a marina with more than a thousand moorings that offers nautical and underwater activities throughout the year.
In June, Mataró welcomes summer with the Party in the Port, during which a large number of activities are organized to enjoy the sea.
If you are passionate about the mountains, you can walk and do excursions on foot or by bicycle through the Parque del Montnegre y Corredor and, if you are an adventure lover, enjoy the Vertical Forest in the Parque Forestal.
Mataró is a city to be discovered throughout the year, but in summer the activity intensifies with the Festa al Port and at the end of July the city explodes with the Festival of Les Santes, declared a Heritage Festival of National Interest. Gegants, fireworks, concerts, the Nit Boja and the performances of the towers are some of the main activities that take place.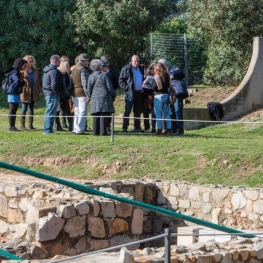 The Torre Llauder archaeological fence preserves the remains of the stately quarters of a Roman villa with mosaic-decorated pavements, built in the time of Augustus…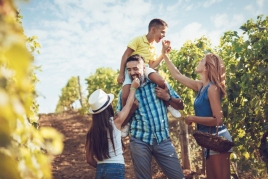 30/09/2023 ...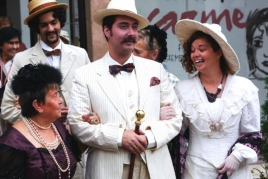 29/09/2023 - 01/10/2023

Weather forecast
25-09-2023
Morning
Evening
Max 26º
Min 16º
26-09-2023
Morning
Evening
Max 27º
Min 16º