The Passion of Castellvell del Camp
This event is over.
La Passió de Castellvell del Camp is back! A Passió in small format. An innovative setup. A more intimate and human story. An agile and modern staging with cinematographic rhythm.
The Teatr'Era de Castellvell del Camp is a theatrical formation born from the association the ERA of the Elderly of this town.
After taking Florido Pensil and La Jaula de las Locas (Catalan version made by Jordi Mateu) to different stages, they wanted to do a Passió as a seasonal production.
A small-format production with only eight actors. A local theater show. A more intimate show that mixes a classic text with modern scenery. A Passió in small format for any space. This Passion is an adaptation interspersing fragments, only in verse , of three great Passions of our house with the intention of highlighting the great cultural heritage we have and honoring them in a single show. The extracted fragments belong to La Passió by Ulldecona (version by Jaume Vidal i Alcover), La Passió by Esparreguera and La Passió by Olesa.
Are you going to miss it?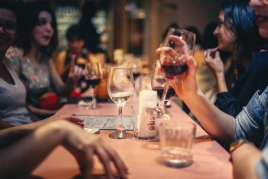 02/06/2023 ...