The Passion of Olesa de Montserrat 2023
12/03/2023
18/03/2023
26/03/2023
01/04/2023
07/04/2023
16/04/2023
22/04/2023
01/05/2023
Olesa de Montserrat
This event is over.
The Passion of Olesa de Montserrat offers a definitely renewed show. Following the change promoted in the previous season, it has been transformed to offer a vibrant representation, a universal and very human story that excites the people who are going to see it, whether they already knew it or are new viewers.
On top of the grandest stage, the public will be able to get closer to the story, the feelings, the struggles and the fears that weave this traditional human drama like never before. Friendship, power, kindness... staged by hundreds of people who give life year after year in La Pasión de Olesa de Montserrat with their selfless effort.
The same Passion always adapted to today's dramaturgy and theatrical language. The Passion of Olesa de Montserrat offers this new and emotional version of her show, which keeps intact the strength of an entire people and a tradition that has accumulated almost 500 years of history, with the energy of great shows and a powerful staging.. An unbeatable opportunity to be surprised and live a unique experience.
We wait for you!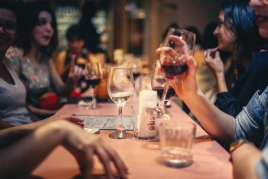 09/06/2023 ...