Itinerary of the Monastery of Sant Genís de Rocafort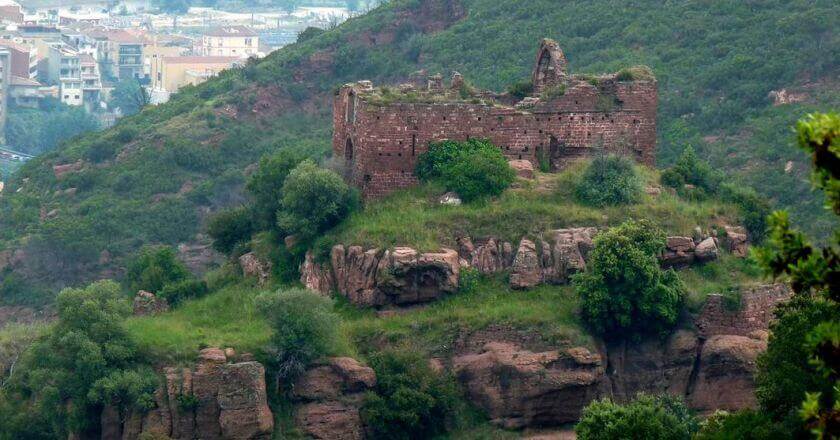 The itinerary of the Monastery of Sant Genís de Rocafort allows a vision of a natural area that is still quite interesting, although with a mature forest and basically pine, but with some patches of a certain density of oak and holm oak.
The view from the top offers a panoramic view of Alt Penedès and the final course of the Anoia river. It allows to know and observe the location and the characteristics of a small monastery of the XII century.
Technical information
Access: The start of the itinerary is approximately in the middle of the Martorell exit in the direction of Gelida, on a path that turns to the left.
Extension: The itinerary has an extension, taking into account the ascent and the descent, of approximately 1.5 km.
Observations: The only water point on the itinerary is the Gilet fountain. The water, however, does not have a sanitary guarantee.
It begins approximately at Km.0.5 of the Gelida road. To the left begins a path that leads us to the Torrent de Rocafort. The first part of the path runs through an area of sparse vegetation where areas with thyme and rosemary stand out. Once inside the torrent, a pine forest appears that progressively densifies.
The built remains that crown the rocks of Rocafort correspond to a church from the end of the 12th century, San Genís de Rocafort.