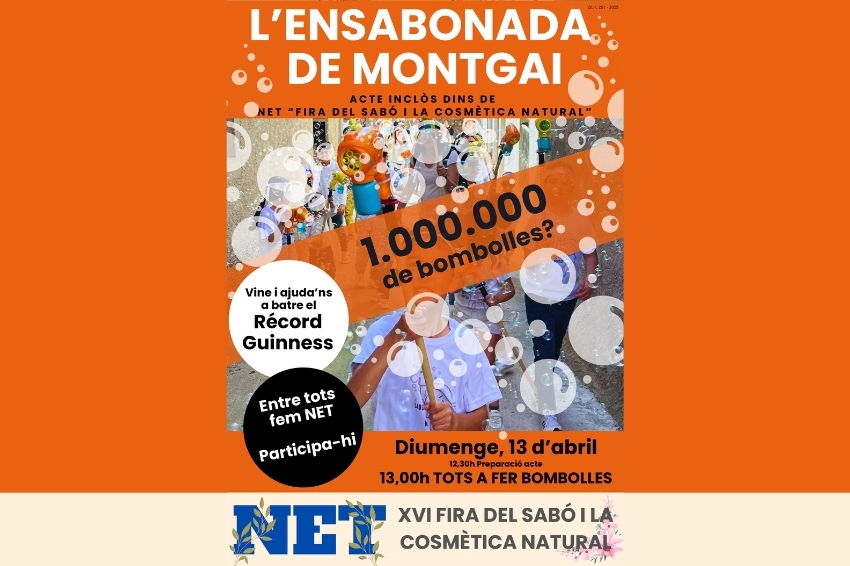 This event is over.
Net, Montgai Soap and Natural Cosmetics Fair is a monographic soap craft fair, accompanied by activities such as exhibitions, demonstrations, workshops, concerts, games, draws and bubble shows. This fair began to be held in 2008.
It is organized by the Montgai City Council, the Association of Soap Craftsmen of Catalonia and the Association of Soap Craftsmen Workshop of Catalonia.
In the mid-19th century, there was a soap industry in Montgai. The bats were those who, when the month of October arrived, passed through the towns buying the morcas from what was left of the previous harvest, the soil (the soil, they called it) from the jars and tongs and that had to be removed to be able to - Put the harvest nut.
There were also women who dedicated themselves to making "barrelles" ash. These women were called "barrellaires" and they sold the ash, which was very good for making lye and morcas soap. It must be remembered that before, clothes were washed with boiling water and ash, and it was called doing laundry.
The Fair begins with the traditional ringing of bells by Mr. Vicent Ribalta and then the soap begins to be made. Throughout the day there are family workshops, concerts and the Baix Sió Popular March.
Montgai has an Artisan Soap Maker Workshop of Catalonia, a production laboratory that brings together more than 28 soap makers from the country. They meet to make their own brand products in an environment that meets all the hygienic and sanitary requirements to be able to sell them later.
We wait for you!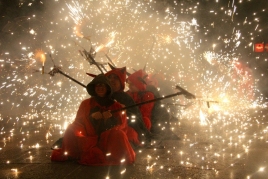 29/11/2023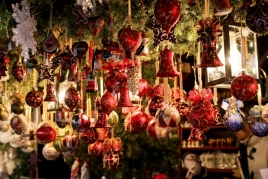 01/12/2023 ...