Province:
Girona |
Shire:
Ripollès
|
Inhabitants:
1.930 |
Extension:
41,9 Km2 |
Altitude:
912 m
Ribes de Freser, capital of Vall de Ribes is today a privileged place for summer holidays and mountain tourism. The cool and pleasant summer climate , the beauty of its surroundings, the mineral water jets, the proximity to the great ski resorts, the good accessibility, the good food and the quality trade have made the town, since the beginning of the 20th century, a tourist destination to live a leisurely experience in the middle of nature.
At present, and together with the Valley, it maintains its own and very defined idiosyncrasies in the Ripollès region. The visit of the aggregated nuclei of Bruguera, Batet, Ribes Altes and Ventolà allow a better understanding of the reality of the municipality.
The town was born under the protection of the Castle of San Pedro and around the parish church of Santa María. The place is documented for the first time in the 10th century. In medieval times it was a royal town that belonged to the county of Cerdanya, where it formed the subveguería de Ribes.
It had traditionally lived off agriculture and mining until, at the end of the 19th century, it fully entered the industrial revolution with the installation of paper factories and textile industrial colonies. The crisis of the 1970s led to the choice of a tourist reconversion of the Valley, but without abandoning the roots of livestock and agricultural activity.
Ribes de Freser offers you a range of recreational activities from going up to the via ferrata, walking along the paths of the Itinerànnia network, resting and enjoying the panoramic views from its scenic viewpoints, playing and learning with the gammified urban route of "el Met de Ribes ", pedal along the slopes and surrounding mountain passes, put on your hiking boots to make ascents to emblematic peaks, discover the town's historical heritage such as the Noucentisme and the Castle of St. Pedro, and enter the centers museums, the Joan Triadú space, the Ribes giants and the rack railway museum. There are also service companies that complement the tourist experience from the world of adventure, crafts and health.
+ information: web www.ajribesdefreser.cat and www.vallderibes.cat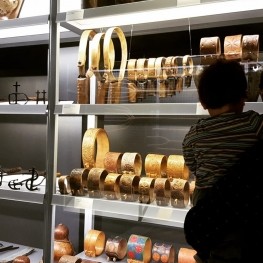 Ripoll (a

12.1 Km)
The first museum in Catalonia dedicated to ethnography. Through the Ethnographic Museum…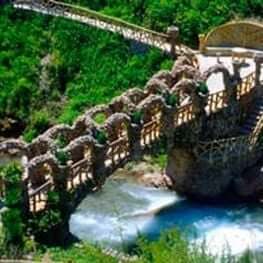 La Pobla de Lillet (a

17.2 Km)
The Artigas Gardens, designed at the beginning of the 20th century by…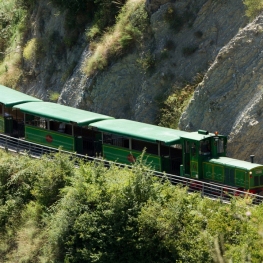 La Pobla de Lillet (a

18.2 Km)
The Cement Train is a line that historically linked the old Asland…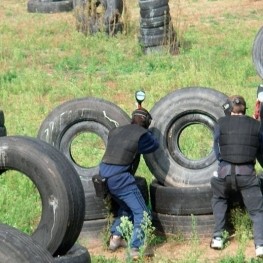 Berga (a

27.3 Km)
Adventure Center, where you can find most activities that can be grouped…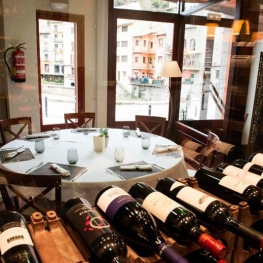 Camprodon (a

15.9 Km)
Restaurant humble and simple cuisine, where you can enjoy the flavors, aromas…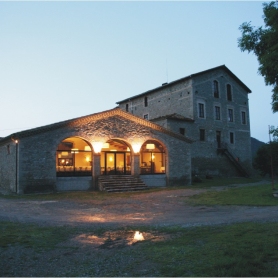 Les Llosses (a

18.1 Km)
Ideal for celebrating. It has a large parking lot, and disabled access.…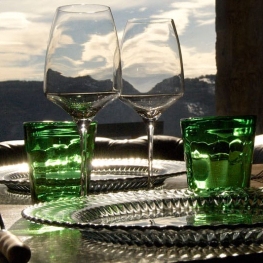 Camprodon (a

20.2 Km)
Restaurant serving authentic and traditional cuisine with contemporary touches, directed by the…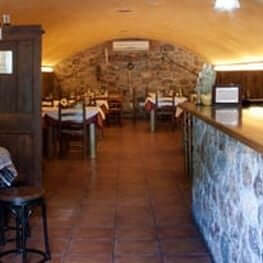 Guardiola de Berguedà (a

25.5 Km)
homemade cuisine with grilled meats oak, variety of tapas and toast field.…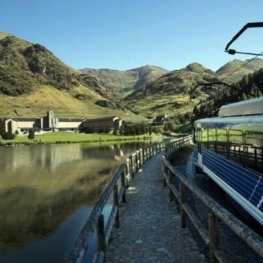 Queralbs (a

9.9 Km)
It is located in the center of the wonderful Vall de Núria…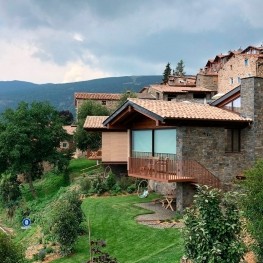 Vilallonga de Ter (a

10.3 Km)
Since 1970, a family to serve in the best place in the…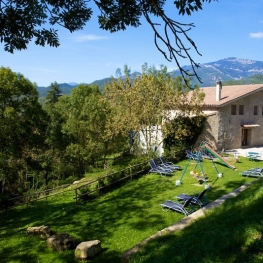 Sant Joan de les Abadesses (a

11.5 Km)
Rest in a natural environment of meadows and enjoying walking, hiking, games,…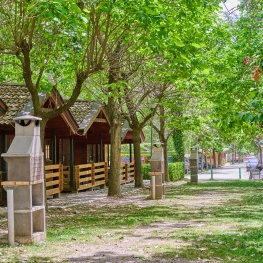 Vilallonga de Ter (a

11.5 Km)
The Conca De Ter Bungalows are located in the Camprodon Valley, in…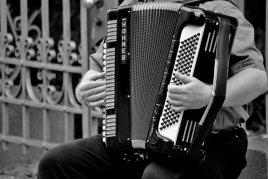 09/07/2022

Weather forecast
29-06-2022
Morning
Evening
Max 30º
Min 11º
30-06-2022
Morning
Evening
Max 26º
Min 15º