Festivities of the Mercè in Barcelona
This event is over.
One more year, the city of Barcelona takes to the streets to offer everything that its inhabitants and foreigners expect and desire for these dates. The Mercè festivities are approaching.
The city will be invaded by an army of people eager to party and shows. Therefore, there will be various shows and performances, taking into account the traditions and identity of the city. Music, one of the engines of the festival, will not be left aside, and several concerts will be held for all audiences.
Most of the events are free and open to citizen participation.
You dare?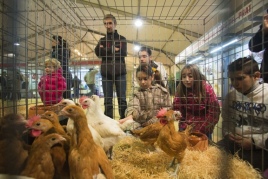 02/12/2022 - 04/12/2022

04/12/2022 ...