Province:
Barcelona |
Shire:
Osona
|
Inhabitants:
1.103 |
Extension:
50,7 Km2 |
Altitude:
821 m
Viladrau is a municipality of the region of Osona, next to the Guilleries and Montseny, this makes its terrain quite rugged.
Its urban nucleus is formed by narrow and small streets where we find the square and the church of San Martín de Viladrau documented since the end of the 11th century. Since then it has been affected by different reforms among those that have converted the old Romanesque portico into small chapels or side aisles, the most remarkable being that of 1769, when the baroque façade of the temple was modified.
The municipality also has different farmhouses and houses of the XVII and XVIII centuries. In addition, Viladrau is considered a summer resort and residence, this makes there are large chalets and towers, many of modernist style.
The conglomeration of so many scattered buildings means that there is a wide range of entities that form it: the Casiques, the Cortes, the Indies, Masvidal, the Paitida, the Vernets and the urbanization of the Guilleries.
Viladrau has a great cultural life, perhaps linked to its past, since it has been the residence of several writers such as Guerau de Liost who made use of popular legends to acclimate his works. Other writers such as Josep Carner or Carles Riba, took refuge during the Spanish Civil War.
Viladrau is also known as the birthplace of the famous bandit Joan Sala i Ferrer, Serrallonga. His story is closely related to Rocaguinarda and apparently many of his followers were from Viladrau.
Viladrau is also credited with different periods of witchcraft, where the families of the farms of Martí and Rosquelles were accused of witchcraft.
Viladrau has wealth by itself, since its environment is incredible and natural. We find places like the Coll de Joan, the chestnut tree of the nine branches, the Sierra de Rosquelles or the hill of Mirabell.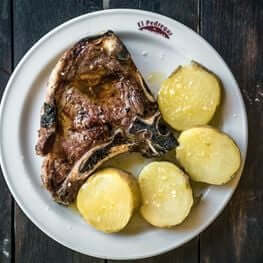 L'Esquirol

(a 22 Km)
Located on the premises of the Anigami Adventure Park, they offer menus…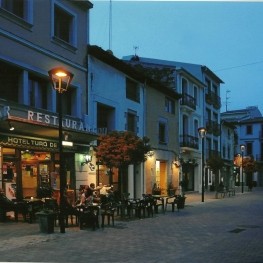 Santa Maria de Palautordera

(a 17.8 Km)
Located in the center of Santa Maria de Palautordera, at the foot…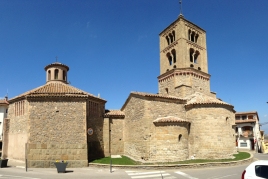 08/10/2023 ...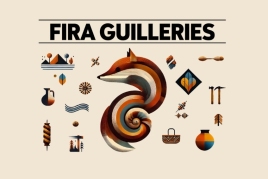 14/10/2023 - 15/10/2023

Weather forecast
02-10-2023
Morning
Evening
Max 30º
Min 14º
03-10-2023
Morning
Evening
Max 28º
Min 12º