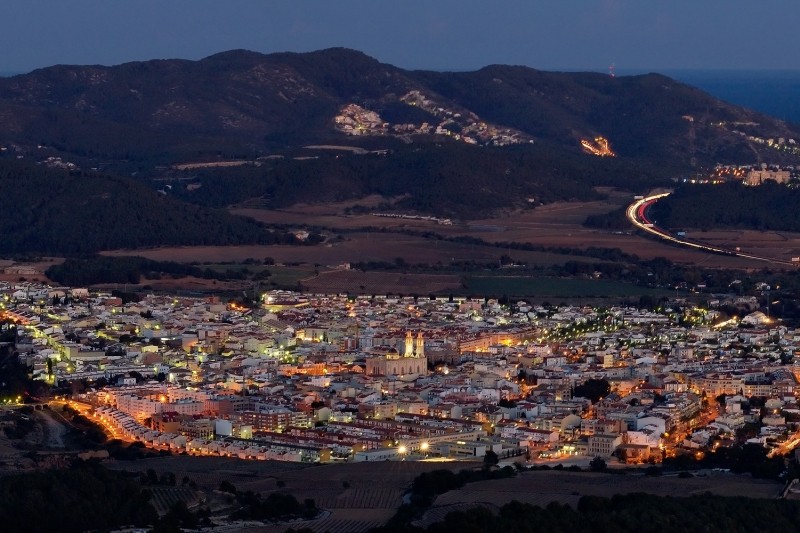 Province:
Barcelona
Shire:
Garraf
Inhabitants:
28399
Extension: 40,8 Km2
Altitude: 44 m

How to arrive How to arrive
Sant Pere de Ribes is a town located in the county of Garraf, in the province of Barcelona. Its neighbors are Sitges to the south, Vilanova in the west and Canyelles the north.
His name gives us all the clues necessary to know the morphology of the territory. The Riba comes from the Latin word "ripa" meaning "riba" or "margin". The fact that the stream of Ribes elapse this area has led to the existence of so-called "Timbes" (cliffs), among the best known highlights of "Can Quadres of Timba". And that Sant Pere de Ribes has great natural environment. In fact four square kilometers of the municipality are part of the Garraf Natural Park.
The first inhabitants settled in the territory around the year 990, about Castillo de Ribes or also known as the Bell-Lloc Castle. The castle received its name from its situation on the Timbes. And also, for this reason the population is called jack-ribes. Currently form the medieval set.
By making reference to the full name of Sant Pere de Ribes was not used until the year 1333, when we find the first references to the church that bore this name.
The economy of this city has always been focused on activities from agriculture but its proximity to the tourist towns of Sitges and Vilanova , have made ??today is perceived as a second home.
Despite its internal situation, this town also plays the coast. During the eighteenth and nineteenth century, as in Sitges and Vilanova , in this locality were held Indian style buildings. These edificions were built by those who migrated to Cuba with the aim of making a fortune, known as "Indians", and later returned home.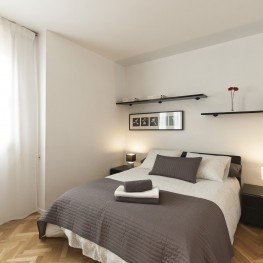 Barcelona (a

17.8 Km)
Let's Holidays complements the rental of their accommodations with a personalized and…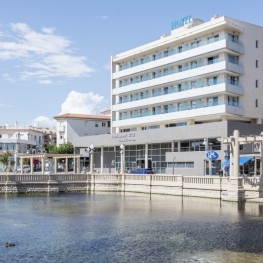 El Vendrell (a

22.7 Km)
Spectacular resort located near the sea to enjoy the marine environment and…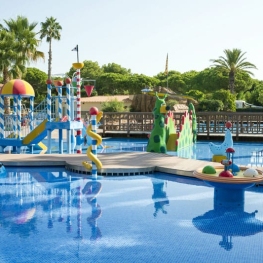 Roda de Berà (a

27.8 Km)
Camping bungalow on the beach of the Costa Dorada, with modern facilities…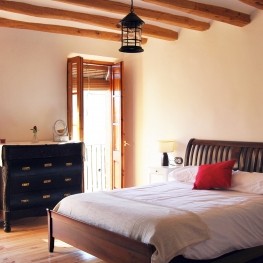 Mediona (a

27.6 Km)
Cal Farriol is a rural town house built around 1900, recently renovated…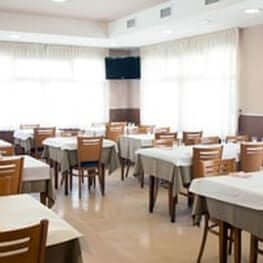 Subirats

(a 17.7 Km)
A restaurant lifetime. Catalan cuisine, home like before. Our goal is to…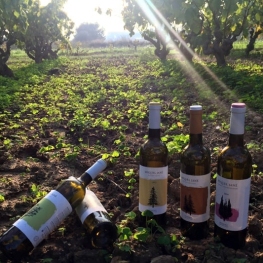 Font-rubí

(a 21 Km)
Discover the world of wine in our complete viticulture and oenology courses,…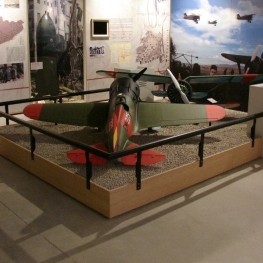 Santa Margarida i els Monjos (a

12 Km)
The CIARGA (Interpretation Center for Republican Aviation and the Air War) is…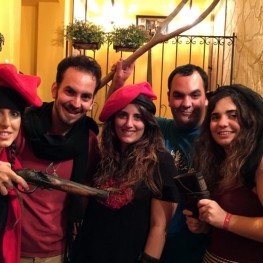 Vilafranca del Penedès (a

11.1 Km)
Aventrura, mystery, drama, excitement... find all this and more in Can Bruna,…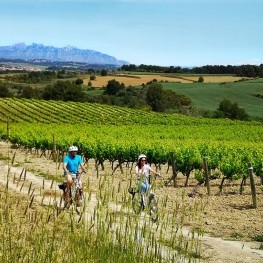 Subirats (a

14.8 Km)
Different proposals to enjoy the Penedès pedaling through vineyards and discovering small…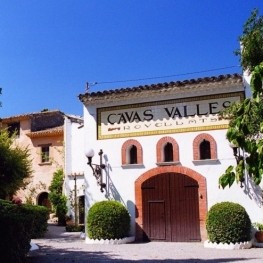 Sant Martí Sarroca (a

14.6 Km)
A story of love for the land, wine, people... since the fifteenth…
Weather forecast
30-11-2021
Morning
Evening
Max 16º
Min 6º
01-12-2021
Morning
Evening
Max 14º
Min 5º