Garrofer Green Camping Sitges
Ctra C-246A, km 39
Sitges
Contact
camping@grupolasinia.com
Welcome to Garrofer Green Camping, your ideal destination for an unforgettable holiday in Sitges! We are a family business with a long tradition in the world of camping since 1963, and we pride ourselves on offering you a unique and fun-filled experience for the whole family.
Our campsite is strategically located just 900 meters from the wonderful Sitges beach, which will allow you to enjoy sunny days and refreshing baths in the sea. In addition, thanks to our excellent connectivity by public transport, you can easily explore the charms of Sitges, get to the airport without complications and discover the wonders of Barcelona, all directly from the door of our campsite.
One of our biggest attractions is our spectacular aquatic area, designed to be enjoyed by young and old alike. Slide down the exciting water slides, dive under the refreshing waterfall or relax in our cozy jacuzzi! Here, fun is guaranteed and relaxing moments become unforgettable.
If you are looking for a unique camping experience, we have a wide variety of options for you. From cozy plots under the shade of majestic pine trees to bungalows surrounded by nature, perfect for holidays with family or friends. And if you want an even more special experience, immerse yourself in the world of glamping, where nature and glamor merge under the stars in our Tipis, Domes and Safari Tents.
At Garrofer Green Camping, our commitment goes beyond providing you with an unforgettable stay. We are concerned about the future of our planet, that is why we are committed to sustainable, safe and quality tourism. We want to be part of the positive change that we all want to see in the world, so we work tirelessly to offer you an experience that respects the environment and the local community.
We are waiting for you at Garrofer Green Camping to live magical moments and create unforgettable memories with your loved ones! Enjoy a unique vacation in a privileged natural environment close to the beach and the wonders of Sitges, Garraf and Barcelona. Book now and secure your place in this paradise of fun and relaxation. We are waiting with open arms!
Registration Number in Tourism Register of Catalonia and Andorra: KB-000045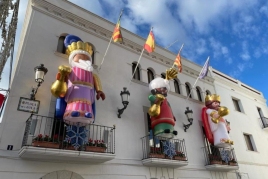 08/12/2023 ...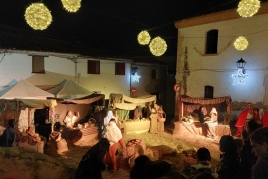 16/12/2023 - 17/12/2023