Sant Joan de les Abadesses
Province:
Girona |
Shire:
Ripollès
|
Inhabitants:
3.529 |
Extension:
53,7 Km2 |
Altitude:
773 m
Sant Joan de les Abadesses is a municipality located southeast of the Ripollès in the Ter valley, through which runs the river of the same name. The municipality comprises, apart from Sant Joan de les Abadesses and two industrial colonies, the Colony and the Colony Llaudet Jordana.
The medieval origins are found in the time of Wilfred the Hairy, when in 887 he built the Monastery of Sant Joan de les Abadesses. This monastery was the first female and first abbess was Emma, ??the daughter of Wilfred the Hairy. Also, was very important with linking Comte Arnau legend and were expelled by Pope Benedict VIII. Since then, the monastery passed to the church canons and both the monastery and the parish is dedicated to Sant Pol., This period was one of the most splendid ecclesiastical community of the municipality.
In the monastery we find the church that was consecrated in 1150 by Abbot Pontius Monells, which is one of the most noteworthy elements of Catalan Romanesque. We also found remains of the ancient wall, are in fact two towers, a section of wall defense and loopholes. Also, there is what is known as the Vila Vella, a village built of new plant from XIII century, which, today, is still preserved the structure of the streets, arcaded main square and some houses of the seventeenth century . In the Palace of the Abbey, the fifteenth century and was part of the monastery, is located the tourist office and interpretive center Comte Arnau.
Over the years, people got into the industrialization with the arrival of the train, the textile industry 'and cement, of which today is not active any company, nor the train arriving at the station Torralles., not only cement but also textile. So now we know Sant Joan de Abadesas also through the Iron Route i Carbó, a greenway uses the old route of the railway.
Abadesas Sant Joan festival celebrates the second Sunday in September when we can see various traditional events like pabordes Ball, festive element declared World Heritage National Interest.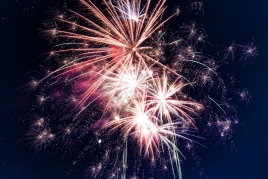 29/09/2023 - 02/10/2023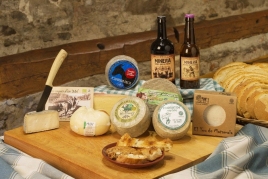 07/10/2023 ...

Weather forecast
02-10-2023
Morning
Evening
Max 30º
Min 14º
03-10-2023
Morning
Evening
Max 28º
Min 12º