Province:
Girona |
Shire:
Ripollès
|
Inhabitants:
221 |
Extension:
114,0 Km2 |
Altitude:
1.000 m
Las Llosas is part of the Ripollès region, province of Girona. The municipal term has an area of 114.05 km2 and the town is between 700 and 1,000 m. altitude.
The limits of the municipal term are to the north with Ripoll, to the east with Ripoll and Sora, to the south with Alpens and to the west with Sant Jaume de Frontanyà.
It has the particularity of not having an urban nucleus, and the houses and farmhouses are scattered throughout the municipality, grouped into 8 neighborhoods - which correspond to the old parishes - and which are: Santa Maria de les Llosses, Santa Maria de Matamala, Sant Martí de Vinyoles, Sant Sadurní de Sovelles, Sant Esteve de Vallespirans, Palmerola, Viladonja and La Farga de Bebié.
Palmerola and Viladonja were independent municipalities until they were added to Les Llosses (in 1991 and 1974, respectively)
La Farga de Bebié is a textile colony in Les Llosses and Montesquiu. It was founded in 1895, and it was a very important population center until the end of the 90s.
It belongs to Les Llosses, the so-called Rovires de Baix enclave.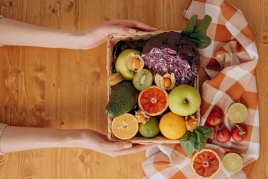 31/03/2023 ...

Weather forecast
31-03-2023
Morning
Evening
Max 24º
Min 5º
01-04-2023
Morning
Evening
Max 18º
Min 3º