Province:
Tarragona |
Shire:
Montsià
|
Inhabitants:
10 |
Extension:
47,1 Km2 |
Altitude:
72 m
The municipality of Alcanar has an area of 47.07 km 2. Located in the Montsià region, it is the southernmost municipality of the Principality. It borders to the north with Sant Carles de la Ràpita and by a small sector with Freginals, to the east with the Mediterranean, to the south with the lands of the Baix Maestrat and to the west with the term of Ulldecona.
This geographical situation gives it its own characteristic microclimate. The municipality is structured in four urban centers: Alcanar, the Houses of Alcanar, Alcanar Playa and La Selleta.
Reach
The main nucleus, which gives its name to the municipality, is Alcanar. The city is a few kilometers from the coast. The historical nucleus stands out, around the parish church of San Miguel, with narrow and sloping streets, and houses of small dimensions, among which are vestiges of the old walls of the city and several buildings of historical and artistic interest.
The base of the alcanarense economy is eminently agricultural. Alcanar is located in the head in the production of citrus plants and is the largest clementine producer in Spain.
The houses of Alcanar
They still preserve the appearance of an authentic fishing village. They live the fishing trade with tourist activities and with a varied gastronomic offer. The maritime façade, which still preserves the old fishermen's houses, the quiet virgin beaches ( l'Estanyet, Platjola, Sòl de Riu...) and the Marjal promenade, which runs along the coast to the mouth of the Sénia river, stands out..
Its fishing and sports port, with 129 berths for sailing boats, is the southernmost of the Catalan coast. Marjal beach and Las Casas beach (Blue Flag) are the most important beaches and offer the possibility of combining enjoyment and the natural environment with a varied leisure offer.
Alcanar Platja
The great tourist expansion of the coastal area of the Canareu municipality has given rise to a third scattered nucleus, known as Alcanar Platja. It is a residential area, scattered houses and urbanizations where most homes are second homes.
One kilometer from the center of Alcanar Platja is the beach of Martinenca, and very close to it, is the Maricel beach. These two beaches are the most important of Alcanar Platja and the quality of its waters are rated as outstanding.
La Selleta
Motivated by the search for an alternative life, in 1973 Theodoro Eichheim and a group of friends founded the Selleta community, inspired by the May 1968 student revolution and the countercultural background of the time.
The statutes of La Selleta regulate its internationalization, without distinction of religion or race, and also refer to the ecological use of the environment, to freedom and responsible coexistence.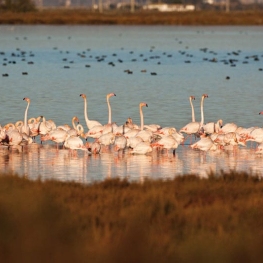 Amposta (a

24.4 Km)
MónNatura Delta de l'Ebre allows you to discover a natural environment of…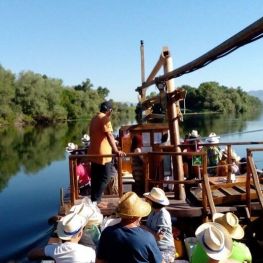 Tortosa (a

29.6 Km)
Lo Sirgador is a replica of the old lutes that crossed the…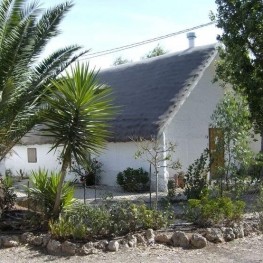 Amposta

(a 20.7 Km)
Restaurant serving regional cuisine with a large sample of the ancestral Ebro…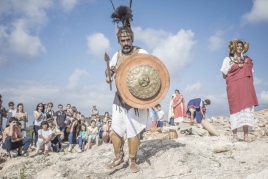 30/09/2022 - 02/10/2022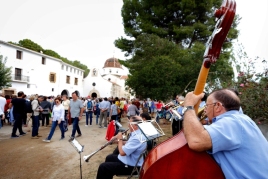 08/10/2022

Weather forecast
29-09-2022
Morning
Evening
Max 21º
Min 16º
30-09-2022
Morning
Evening
Max 24º
Min 11º