Ludi Iesso, family activity at the Museu de Guissona
Ludi Iesso, is an activity that will remain every weekend, it is an adaptation of the permanent exhibition of the Guissona Museum for children.
A permanent activity designed for families with children between 2 and 10 years old, although older people can also have fun.
Throughout the permanent visit there will be a set of activities adapted for children, always related to the content of the showcase or the section where they are located.
This visit is so that parents can enjoy with children teaching them the world of archeology and cultural heritage while they play.
The price will be 5 euros per family, regardless of the number of family members.
We wait for you!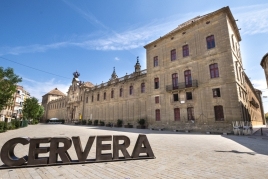 08/12/2023 ...