Province:
Girona |
Shire:
Alt Empordà
|
Inhabitants:
255 |
Extension:
10,8 Km2 |
Altitude:
82 m
Boadella d´Empordà is located about 14 km NW of Figueres. It belongs to the province of Girona and in the region of Alt Empordà.
On the N-II road towards France, you can enter the town of Pont de Molins and follow the regional road that leads to Escaules and then to Boadella, about 3 km away. You can also take a road that leads from the N-II to Biure d'Empordà and Boadella.
The municipal term, of an extension of 10.73 km2, is formed by the towns of Boadella and Les Escaules. Boadella is the terminus cape, located on the right bank of the Muga, and at an altitude of 89 m. Les Escaules is 3.3 km below Muga and also to the right of this river. The municipality occupies a small valley watered by the Muga in the middle course, before coming into contact with the Empordà plain.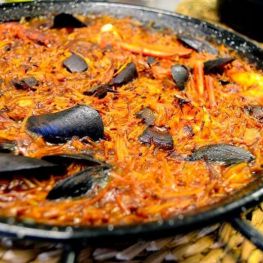 Colera

(a 25.3 Km)
In Can Llissa we are defenders of the slow food philosophy and…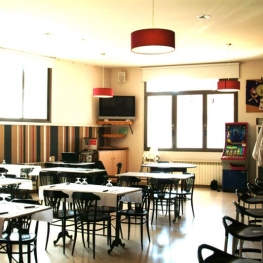 Tortellà

(a 21.5 Km)
Located in Tortellá offers traditional Catalan cuisine, with quality products and proximity.…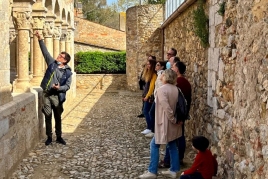 14/10/2023 ...

Weather forecast
27-09-2023
Morning
Evening
Max 28º
Min 14º
28-09-2023
Morning
Evening
Max 27º
Min 14º