Province:
Girona |
Shire:
Garrotxa
|
Inhabitants:
2.360 |
Extension:
4,9 Km2 |
Altitude:
151 m
The town of Besalu, in the region of La Garrotxa, is located 150 meters above sea level and covers an area of almost 5km 2. Besalu is at the confluence of the river Fluvia, by the South, and its tributary the North Capellades. The municipality has a very good communication because it is between three regions: the Alt Empordà, Pla de l'estany and Garrotxa.
The town of Besalu has full autonomy to the late fourth century by Wilfred the Hairy (Wilfred the Hairy) and thus became an independent county.
Besalu is a great reference of medieval legacy in Catalonia, the Vilal 1966 was declared a historic-artistic for its great architectural value.
Perhaps the image that characterizes the town of Besalu is its medieval bridge, a bridge 105 meters built during the eleventh and twelfth centuries that crosses the river Fluvia with its seven arches built on the rocks of the river, in one of his ends, in medieval times, was the Portal Bridge, which was charged to travelers who wanted to cross. Today is the symbol of Besalu.
The old town is situated in an old wall that was built up over the centuries and today is virtually destroyed and only we can find any trace of it attached to a building. Once we crossed the bridge and entered the old town we are in front of Jewish Call (Jewish quarter typically Catalan) which highlights the Miqvé or Jewish ritual bath house, an enclosure of Jewish baths and unique third building in Europe . The Miqvé was discovered in 1964 and is a seventh-century Romanesque building consists of an underground room built of stone and barrel vault, with a window where the light came from abroad, in the center of the room was a pool or bath is naturally filled with water from an old source. According to tradition, the Jews were to be immersed in natural waters to purify the spirit after childbirth or of menstruation in the case of women, before the Sabbath and Yom Kippur in the case of the man.
In the center of Besalu find the Plaza Mayor or Plaza de la Libertad, a square surrounded by ancient semicircular arches, which hosts the weekly market every Tuesday. In this square is the town hall, tourist office and the Royal Court sixteenth century building of gothic windows worth contemplating. From the square you can take the Calle Mayor, where we find the Palacio de San Román, with a very interesting facade and the impressive House of Sa Font, if you follow legaréis street to the church of Santa Maria.
Other religious buildings to be found in Besalu antiga are the church of San Pedro, the twelfth century with significant ambulatory, and the church of San Vicente, also of the twelfth century, and a chapel dedicated to the Holy Cross.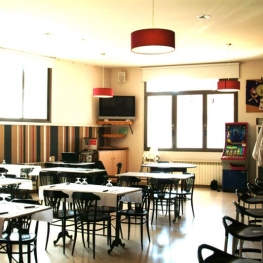 Tortellà

(a 6.8 Km)
Located in Tortellá offers traditional Catalan cuisine, with quality products and proximity.…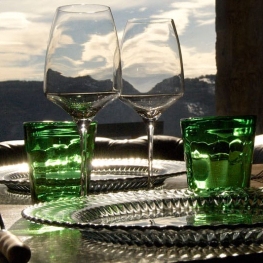 Camprodon

(a 26.8 Km)
Restaurant serving authentic and traditional cuisine with contemporary touches, directed by the…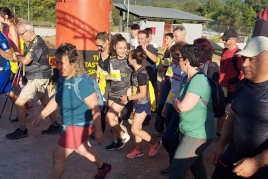 11/06/2023

Weather forecast
06-06-2023
Morning
Evening
Max 27º
Min 11º
07-06-2023
Morning
Evening
Max 26º
Min 15º