Province:
Barcelona |
Shire:
Berguedà
|
Inhabitants:
17.161 |
Extension:
22,6 Km2 |
Altitude:
704 m
Berga is the capital of El Berguedà. It is located in the center of the region, at the foot of the mountain of Queralt where stands a beautiful sanctuary from which, if a nice day, you can enjoy a splendid view of the valley of the Llobregat and even saw Montserrat. On the north side is protected by Berga Planks Peguera where skiing began in Catalonia in 1933. Today its role is uncertain because the tracks are closed and have become a place to go hiking and to observe the sky.
Thus, the location of the city is privileged because it is close to the mountains, from which you can start nature outings, for sports such as skiing, or to know the past of the area, which although reduced is very diverse. We can find Romanesque churches like Pedret, near which we can see a bridge of equal importance; human constructions like Baells Marsh different colonies or industrial or manufacturing buildings and even natural elements Pi of them Three Branques or Birth of N'Hug Castellar de Llobregat.
The core of Berga was born in the twelfth century at the foot of the castle, which today still retains the walls and much of the interior buildings. In the fourteenth century the walls are built. Throughout the time Berga has been a city affected by the continuous wars, such as Reapers, the Succession or Carlist Wars. This is why recovery was not completed until all these conflicts and once initiated industrialization, more than important process in this region.
When visiting the city of Berga is essential stepping emblematic areas. The highlight is undoubtedly the Plaza de Sant Pere, backbone, and the backbone of the party par excellence berguedans: The Patum. Right there all the parties jump Corpus different troupes: Turcs and Cavallets, Vells and Els Els Nans Nans Nous, Les Maces, and Els Els Nous Gegants Vells, L'Àliga, Les Guites and Els Plens, accompanied by the sound tireless Tabal. Around this square is the Old Town, which offers us discover all that past of wars and battles that have been transformed. It is also advisable to know the monument of Plaza Catalunya where we find the history of Catalonia through the stone reliefs.
All natural and historic set Berga make a splendid city, magic and which can be perfectly combined city-mountain terms.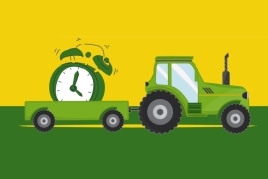 02/12/2023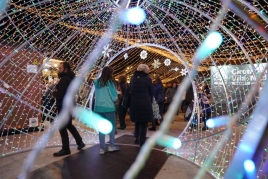 02/12/2023 - 03/12/2023 ...

Weather forecast
03-12-2023
Morning
Evening
Max 6º
Min -1º
04-12-2023
Morning
Evening
Max 10º
Min 1º