Province:
Girona |
Shire:
Baix Empordà
|
Inhabitants:
4.209 |
Extension:
20,7 Km2 |
Altitude:
200 m
Begur is a municipality in the comarca of Baix Empordà including Esclanyà entities, Aiguafreda, Sa Riera, Sa Tuna, Fornells Aiguablava and, together with its beaches, which are among the most well-regarded of the Costa Brava. Currently, Begur is dedicated to tourism as the main source of its economy, but continues to maintain a strong historical roots in their municipality, as its geographical position from the beginning has been an important and strategic.
This last find different elements within their municipality such as the Castle of Begur which is certainly emblematic of the medieval period, the streets and squares of the old town of Castle Street and showing even its narrowness and appearance rustic characteristic of the time, or the town square where the market was held fish before you have an area dedicated to this function, and where we find is sang d'es Peix, where women sold fish and explained the village gossip; defense towers took care of the population to Arab pirates such as Marquis or Can Sant Ramon, and we can not forget all those constructions created by the Indians who went, especially to Cuba, among which are that of Mr. Puig, the Can Pi or more Casino Careers Cultural nor that they ordered the construction in 1870 as a place for entertainment and leisure and which was also known as House of the Lords.
In fact, these Indians are those who have been named, today, to the show that since 2004, held in Begur: Indianos Fair, in which reminisces Cuban and Indian population.
In the town of Begur also find elements characteristic of the coastal zone, such as walkways that resiguen the Catalan coast, gastronomy based on seafood and the work dedicated to fishing and their surroundings, but in this area of the Costa Brava there is another element that has dedicated a lot of people and is the work of Cork and its transformation.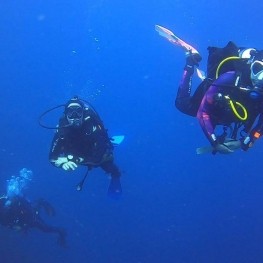 Palafrugell (a

6.8 Km)
The center is located about 100 m from the beach and the…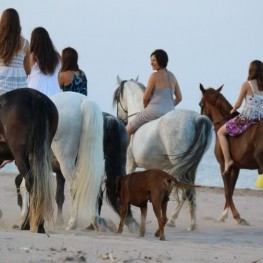 Torroella de Montgrí - L'Estartit (a

9.5 Km)
Horse riding is a sport open to all and, a different way…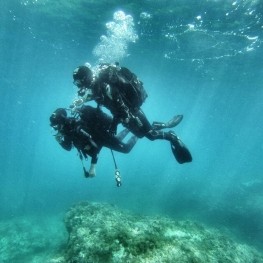 Torroella de Montgrí - L'Estartit (a

11 Km)
We are an eco-sports company established in Estartit. We are in a…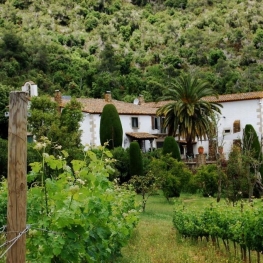 Palamós (a

11.7 Km)
Discover our wineries, where Brugarol Wine hides, and enjoy your stay in…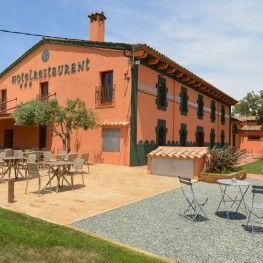 Cassà de la Selva (a

28.9 Km)
Enjoy a restaurant located in an old 18th century farmhouse, surrounded by…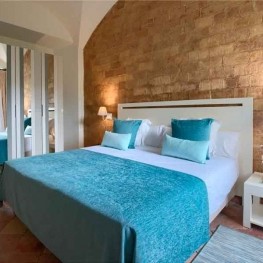 Begur (a

1.1 Km)
The Hotel El Convent de Begur is located among huge pines, cypresses…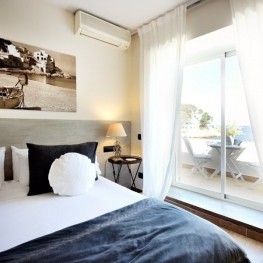 Begur (a

1.8 Km)
It is the only Hotel in Cala Sa Tuna, corner pampered by…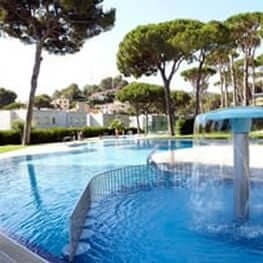 Pals (a

2.9 Km)
Holidays on a long beach of golden sand, facing the Medes Islands,…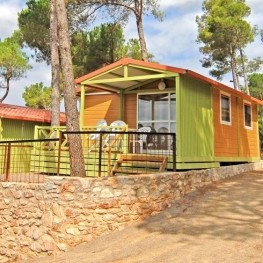 Pals (a

4.2 Km)
Camping quiet and family atmosphere. Located in the middle of the Costa…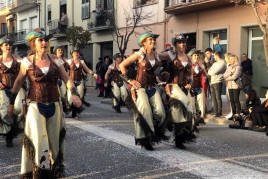 11/02/2023 - 12/02/2023 ...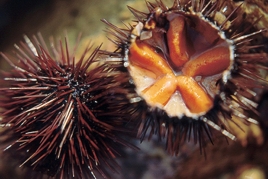 20/01/2023 - 31/03/2023

Weather forecast
02-02-2023
Morning
Evening
Max 17º
Min -3º
03-02-2023
Morning
Evening
Max 17º
Min -2º