Province:
Barcelona |
Shire:
Maresme
|
Inhabitants:
15.942 |
Extension:
6,8 Km2 |
Altitude:
10 m
Arenys de Mar is one of the main municipalities of the Maresme region. With an area of ​​6.5 square kilometers, as of January 1, 2021 had registered 15.952 inhabitants in the municipal register. The proximity of the metropolis of Barcelona and the demographic flows of recent years have not affected the character that has given it being a small town that has been growing in a balanced way. Arenys de Mar has a great social activity and the people of Arenales are very proud of their city. The local history and future projects that still the population are told with real passion in the voice of an Areñense. Sometimes, depending on where the conversation takes place, the smart-aleck motive, which is given to areñenses, may come to seem more than deserved by the large amount of information and details they give in their explanations.
The urban center of Arenys de Mar is located 40 km from Barcelona. There is very good communication, either by the N-II road or the C-32 motorway. The commuter train (line C-1) covers the journey to Plaça de Catalunya in 50 minutes. The C-61 road maintains communications to the interior, through Collsacreu, with the AP-7 motorway (exit of Sant Celoni). The Montseny massif is very close and the Natural Park of the Montnegre Corridor is just a few kilometers away. Girona is 60 km away and Montserrat is a long hour away. Barcelona Airport is 56 km away and Girona-Costa Brava Airport is 40 km away.
The port of Arenys is one of the most important on the Catalan coast. It is the most obvious example of the long history and seafaring tradition of the population. The fishing and all the industry that is created in the surroundings of the port move great part of the economic activity of the population. The port concentrates almost all the fishing fleet of the region. The fish auction that takes place every evening when the quillats and boats return is a picturesque spectacle that attracts many visitors. The fish that comes out of the Arenys fish market is valued throughout Catalonia, especially prawns, breams and squid. So much so that the local restaurateurs and the celebrates, during the autumn, a gastronomic contest, the Calamarenys, whose main protagonist is the Arenys squid. Furthermore, Arenys celebrate a market every Saturday.
The entire Arenal coastline is bordered by extensive beaches that are framed by the hills that reach the seashore, an advertisement for the neighboring Costa Brava. The port has a large space dedicated to sports boats, with modern facilities to house passing boats. During the summer many sailboats stop at their Mediterranean voyages. The shipyards, which in the past built a large part of the Catalan commercial fleet that made the Americas, continue to be an important local industry.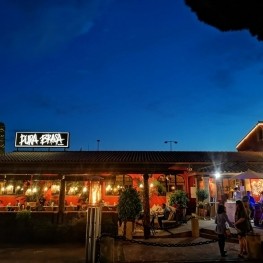 Pineda de Mar

(a 13.3 Km)
A unique gastronomic experience: Pura Brasa is a close and fun concept…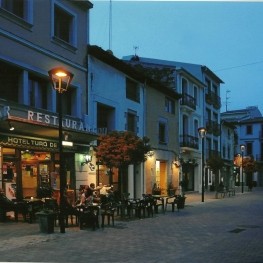 Santa Maria de Palautordera

(a 15.4 Km)
Located in the center of Santa Maria de Palautordera, at the foot…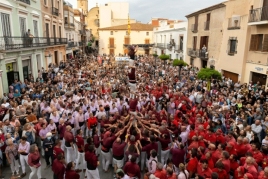 22/09/2023 - 24/09/2023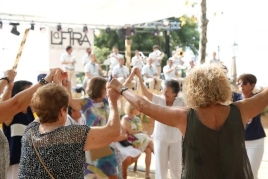 22/09/2023 - 24/09/2023

Weather forecast
23-09-2023
Morning
Evening
Max 24º
Min 15º
24-09-2023
Morning
Evening
Max 25º
Min 15º