26/03/2023
04/04/2023 - 09/04/2023

Mataró
This event is over.
Mataró celebrates Easter with a program full of events and proposals.
Holy Week in Matarón is one of the most outstanding in Catalonia. It includes a dozen acts, including processions and parades of the different brotherhoods and brotherhoods and the Armats de Mataró.
Of all the acts, the procession of the Arrest stands out especially, on Palm Sunday in the afternoon, which has a very popular section in the Baixada de les Escaletes in which the bearers run up the step.
On Thursday and Good Friday they concentrate the essence of Holy Week in Mataró with two acts institutionally recognized for their social and cultural significance. The Tribute to the city of the Armats of Mataró on Holy Thursday, and the General Procession of Good Friday, considered Cultural Heritage of Mataró and which has the participation of all the brotherhoods, brotherhoods and the Armats, are the high points of the program of Easter week.
Mataró invites you to participate, enjoy and get to know this tradition!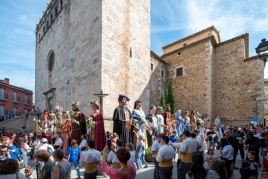 02/06/2023 - 06/06/2023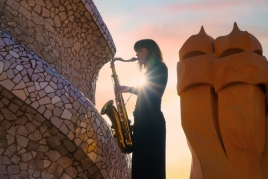 09/06/2023 ...